Jessie J Once Wrote Justin Bieber A Letter Of Support – But Never Sent It!
7 October 2014, 12:12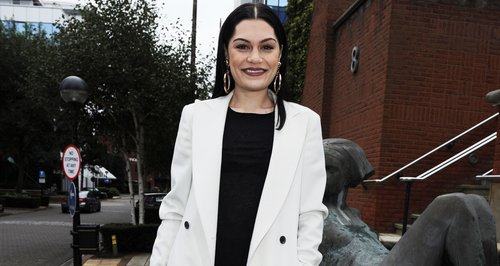 Jessie J can't just stand by and watch someone in trouble – she admits she wanted to reach out to the bad boy of pop, Justin Bieber!
Jessie J – just call her the patron saint of popstars going awry. The lady with the MASSIVE voice admits she wanted to reach out to Justin Bieber and help him through his troubles!
Jessie admitted to The Sun that she once hand wrote a letter for Justin as she couldn't stand by and watch him going through all his troubles.
She revealed, "I just felt like it was my duty. I hand-wrote it – old school. I was just like, 'I'm here. You're amazing.' He's f***ing young and he's got so much pressure on him."
"It's easy for people to comment when he's having a photo taken of him, but you don't see what we see. When it's just a picture of us, you're not seeing the hundreds of people pushing you, kicking you and hurling abuse at you."
"Sometimes even the people you may frown upon, whose behaviour you may frown upon, they're the ones that need the most help."
But kind-hearted Jessie decided not to post the letter in the end, as it may have been overstepping the mark.
She explained, "I just didn't think it was my place. I know people who know him, so I could have got it to him. But instead I just made sure his people knew I was available if he wanted to speak to me – as I have been to many artists."
We LOVE that!
You May Also Like…