Jessie J Posts Emotional Twitter Message About Being "Real" And "Growing" As A Person
3 March 2014, 10:06 | Updated: 3 March 2014, 10:09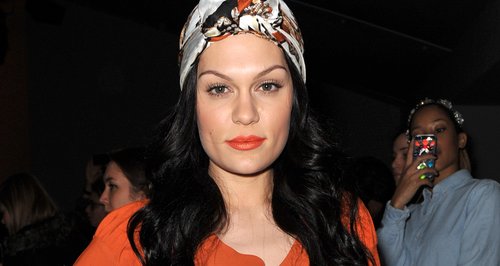 The 'Thunder' singer says she always tries to grow and learn after being criticised.
Jessie J has posted an emotional message on Twitter urging fans not to listen to people being mean to them but to "grow" by appreciating constructive criticism.
The 'Domino' star says she is "always real" with herself and makes sure she stops herself becoming "big-headed" or "bitter" when people tell her how they really feel.
"I am always real with myself," Jessie tweeted last night (2nd March). "Even if it may bruise my pride a little.
"I admit when I am not giving my best at anything, from work, image, family, love, friendships, performance, fitness, diet, vocals," she continued. "I can always be a better person and push myself more. All round. Always!
"When I stop being real with myself is when I step into the danger zone of becoming big-headed or bitter when other people are real with me.
"Or feeling hurt and mistaking constructive criticism with someone being mean. There IS A DIFFERENCE," she added. "So I am always honest with me."
Jessie J went on to to urge her fans to take constructive criticism from other people but never let it stop them from growing.
"I sometimes agree with people when their words may not always be positive towards me," Jessie explained. "But I will never know whether something is right or wrong until I do it!
"Listen BUT only when those words are constructive and come from a caring and loving place," she added. "I listen and try to grow and learn from what people say."
Jessie J has yet to reveal the title of her next single from 'Alive', after denying she will launch 'Magnetic' as the next release.