Jessie J Facing New Operation On Injured Ankle?
24 June 2013, 14:13
The 'Domino' singer will reportedly undertake surgery later this year after complaining of discomfort.
Jessie J will apparently head back under the knife for surgery on her ankle later this year.
The 'Who You Are' singer injured her leg back in 2011 and underwent a bone transplant to repair the damage caused.
She was forced to wear a cast for two months – including for her performance at Glastonbury Festival that year.

Updating the Daily Mirror on her ankle progress, she said: "I'm getting some time off at Christmas and I'm having surgery to have the plate removed.
She continued: "It is flicking against my bone and is causing a lot of pain. I hurt my ankle about two years ago and it's still causing me a lot of discomfort. The foot is still bruised and swells up because it won't heal, so I'm having the metal taken out."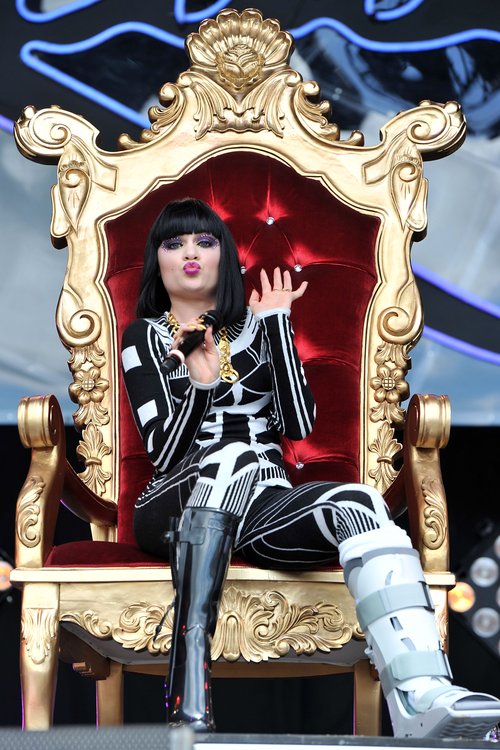 Jessie will head out on her first ever arena tour later this year and was recently back at the Summertime Ball at Wembley Stadium.
The 'Wild' singer also revealed the trouble her plate causes at airports with security.
"It sets off the security systems at airports and when I sit down it goes cold like a cow," she said. "I'm hoping it will be sorted at Christmas then it will be done and dusted and I can have some down time."