Jessie J On Moving Into Acting: "It's A Huge Part Of Being An Artist"
16 October 2013, 15:58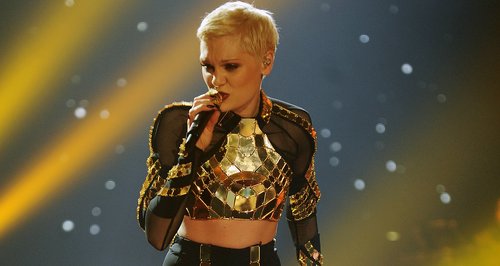 The 'It's My Party' singer says taking on acting roles is something she wants to do at some point.
Jessie J has revealed she has big acting ambitions and hopes to secure some film roles in the future.
The 'Wild' singer says acting is a "huge" part of being a pop star and admits she has already been offered film parts in the past.
"Acting was my first thing," Jessie revealed to Digital Spy this week. "I think acting is a huge part of being an artist.
"In videos you've got to make people believe it," she explained. "If you want to cry on the spot you have to be able to do it."
Jessie went on to say that in addition to practicing her acting craft through her music she is also eyeing up film roles all the time.
"I've been offered many film roles and even gone and met the directors and then stuff hasn't worked because of timing and schedules," she explained, before adding: "It is definitely something I want to do."
Jessie J launched her 'Alive' tour in Belfast, Northern Ireland last night (15th October), which continues tonight (16th October0 with a show at the O2 in Dublin, Ireland.