Jessie J: 14 Ways It Was The 'Thunder' Star's Year To Party In 2013
20 December 2013, 13:17 | Updated: 27 March 2017, 16:31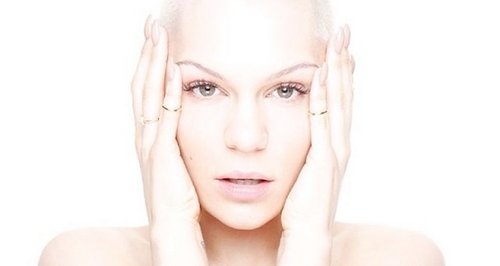 The 'Price Tag' star has had a hectic past twelve months, somehow fitting in everything from a UK tour to a whole new album (as well as shaving off her hair!). Relive Jessie's AMAZING 2013 moments right here...
Jessie J had a mammoth year in 2013 with everything from new album launches and charity performances to a string of hit music videos and superstar duets.
Look back through all of the best moments from Jessie's year that made sure it was her year to shine!
1. Jessie J started off the year with a fresh slate... by shaving off her hair in aid of charity!
2. Before giving her #Heartbeats EXACTLY what they wanted with a brand new, empowering single! Get ready to run 'Wild'...
[[ This video has been removed ]]
3. Despite working hard on her own new record, Jessie still found time to team-up with her pal Dizzee for 'We Don't Play Around'! #Tuuune
4. Of course shaving her head opened up a world of possibilities for Jessie to experiment with new colours... from blonde to pink to purple to.. well, everything!
5. Jessie well and truly showed she has made it as an international star this year, featuring with her song 'Hero' on the Kick-Ass 2 soundtrack.
6. Plus Jessie gave us the ULTIMATE party anthem for 2013. 'It's my paaaarty... I'll do (do) what I want!"
[[ This video has been removed ]]
7. It was obviously bittersweet to hear Jessie was leaving The Voice, but now she'll have time for even more new music and live shows!
8). She even teamed up with Robin Thicke for a (strictly no twerking) music video to 'Calling All Hearts'...which we're still waiting for!
9. And then there was the moment every Heartbeat had been waiting for... the launch of her second album... 'Alive'!
10. And who could forget Jessie J LEVITATING in her video for 'Thunder'?!
[[ This video has been removed ]]
11. Jessie J did EVERYTHING for her fans this year... including a truly memorable arena tour across the country.
12. And she made sure everyone was feelin' festive ready for Crimbo with the lights switch on ceremony on London's Oxford Street.
13. Jessie even managed to fulfil a lifelong dream by duetting live on stage with Mary J Blige:
14. And finally... who could forget Jessie's unforgettable opening performance at the Capital FM Jingle Bell Ball 2013. #Icon