So THAT'S What A $27m Booty Looks Like! J Lo Accidentally Flashes Her Bum On Stage
25 January 2016, 08:15 | Updated: 25 January 2016, 08:18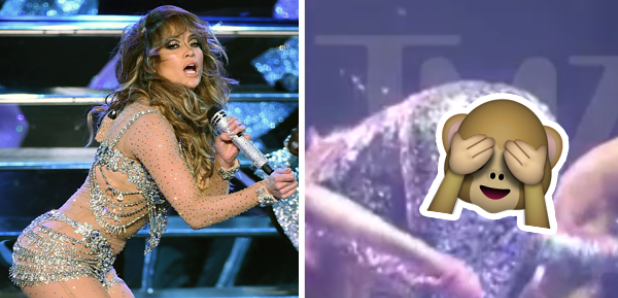 She might be proud of her behind, but Jennifer Lopez's "big, big booty" left her caught short last night - when it made her dress rip open!
Move over Kim Kardashian and Amber Rose, J Lo has ALWAYS been Queen Of The Booty - and now we've got proof!
The latina superstar gave fans at her 'All I Have' residency show in Las Vegas last night (24th January) an eyeful, as her sequined-dress ripped open at the seams as she took her final bow.
After an energetic - and flawless - performance of 'On The Floor', the super sexy 46 year-old suffered a wardrobe malfunction which was OBVIOUSLY caught on camera!
But hey, when Ms Lopez has been proudly boasting about her "big, big booty" on her fly Iggy Azalea collaboration, this was bound to happen.
J Lo reportedly insured her bum for a pricey $27 MILLION - so it's safe to say everyone in the front row got their money's worth!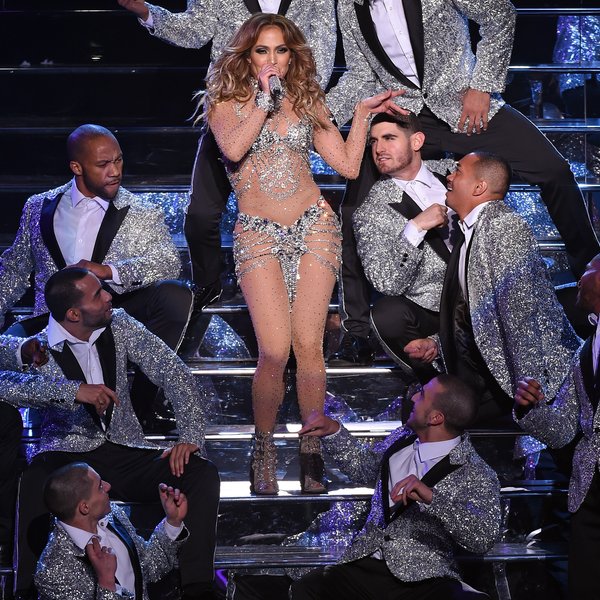 Don't Miss This...