Jennifer Lopez Confirms Robin Thicke And Chris Brown For New Album
11 April 2014, 12:28 | Updated: 11 April 2014, 12:31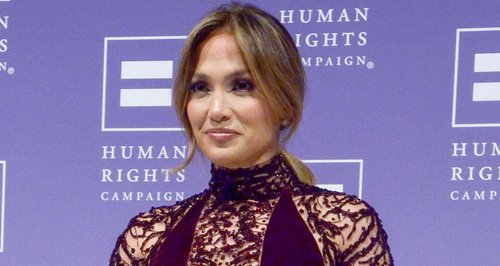 The 'Goin' In' singer teases some of the huge names on her next record.
Jennifer Lopez has confirmed several big name features for her new album including Robin Thicke and Wiz Khalifa, as well as revealing Chris Brown has written songs for the record.
The 'Dance Again' singer has been steadily working on new music for the album for the past two years, and has teased more about the collaborations fans can expect.
"Chris Brown did write some stuff on it, he's not on the album, but he did write a few songs for me," Jennifer revealed to Vlad TV this week. "Definitely French Montana [is on there], Tyga, Big Sean, Wiz Khalifa, Robin Thicke, Maxwell.
"The track i did with Future, I don't know if it's going to make the album," she revealed. "This is the first time I've ever taken this long to make an album, where it's over a year I've been working on it."
Jennifer Lopez' last album 'Love?' launched back in 2011, and she has yet to announce a release date for the new record.
This week saw the official launch of Jennifer Lopez and Pitbull's song 'We Are One (Ole Ola) as the official single for the 2014 FIFA World Cup.
You may also like: