"My Kids Stay In The Bronx All The Time": Jennifer Lopez Is Still Jenny From The Block!
3 September 2014, 11:22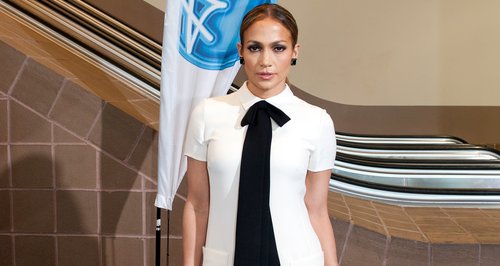 JLo opens up about her love life, keeping in touch with her roots and owning a LOT of towels.
Jennifer Lopez is a woman after our own hearts, despite being one of the most iconic pop stars around, she's never strayed from her roots.
Jennifer opened up about her love dramas and how she keeps her kids grounded in a recent interview with Elle magazine, and revealed that the break up with her twins, Max and Emme's father, Marc Anthony was incredibly difficult.
JLo confessed, "It's not easy, I'm from a traditional background. It takes two people to make a kid for a reason. It's tough because I know they feel the void of that male presence."
"When Marc and I first broke up, I did think: 'I wish I could have held this together.' But when you realize it's not the right thing for anybody, you think: 'OK, well how do we make this work, how do we make this better, how do we make this great for the children anyway?'"
Jennifer admitted that she wont let past mistakes stop her from believing in love. She said, "Everybody has seen that I make mistakes. Every single album I have ever made is about love. But I am not going to give up."
"I have to look at what I do wrong. I rush in, I get swept up, I ignore the signs. But so many of us are guilty of these things. Each time it goes wrong it's hard. I get really hurt but I have to let myself go: 'What did I do? What can I learn?' And as hard and as hurtful as things get, I want to believe I will be able to go one step higher. I've got to hope that if I keep going I will eventually get it right."
And one thing Jennifer insists on is that she will never forget where she came from, and is trying to bring up her children to know her background wasn't always as privileged as it is now.
She said, "My kids go and stay in a one-bedroom apartment in the Bronx all the time, or a studio with their aunts, uncles and cousins and their grandmother."
"They get it. The great thing about actually becoming successful is that my family – who grew up sharing beds – come and stay, and everyone has their own room and their own shower."
"My aunts walk around saying: 'Jennifer, you have so many towels.' Everybody in my family always talks about how many towels I have."
Well, you can never have too many!
You May Also Like…