Cara Delevingne Steals Our Hearts... With An AMAZING J-Lo Lip Sync Video!
16 July 2014, 13:05
The British supermodel puts on an INCREDIBLE performance in the hilarious new viral promo.
Oh Cara Delevingne...we love you just that LITTLE bit more now!
The Burberry model features in a HILARIOUS new video promo for LOVE magazine that sees the star putting her considerable talents to the task of lip-syncing to the one and only Jennifer Lopez!
Ms. Cara takes on J-Lo and LL Cool J's 'It's Hard To Control Myself' in the candy-themed video, aptly titled 'Caraoke'!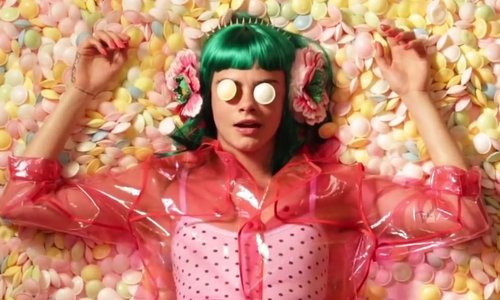 The singer has reunited with the publication for a candy-themed photoshoot for their Autumn issue, which drops on 28th July.
We reckon J-Lo would be dead proud of our girl Cara and her pop star efforts, what do you think?
You may also like...