Jennifer Lopez Confirmed For American Idol Return As New Judging Panel Is Announced
3 September 2013, 17:03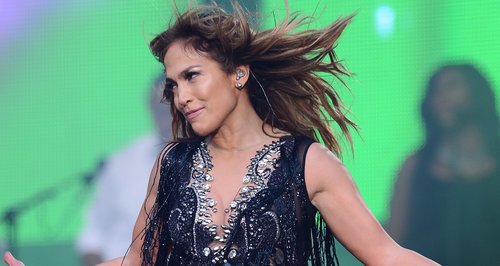 The 'Dance Again' singer joins a brand new judging panel for the new season of the long-running show.
Jennifer Lopez has been confirmed for a return to American Idol next year on a revamped judging panel that sees her return after one year off from the FOX series.
The 'On The Floor' singer has been heavily rumoured for a return to the show over the past few weeks, after leaving in 2012 to focus on her music career once again.
Jennifer will be joined by new judge Harry Connick Jr. and returning panelist Keith Urban for the 2014 series of American Idol, while former judge Randy Jackson is officially back on board as an in-house mentor.
"Surprise, surprise! I am so happy to be back as part of this amazing show that started it all," Randy said in a statement announcing the news. "Season 13 is the place to be, the original talent show is back with a vengeance and ready to discover the best talent in America.
"I think this season of Idol is gonna be a blast," fellow returning judge Keith Urban added. "New team, new energy and a whole new field of artists to be discovered and given a chance."
Harry Connick Jr. is best known for a supporting role on popular nineties comedy Will & Grace, as well as being a multiple Tony Award nominee and recipient of several Grammy Awards.
American Idol is set to return to US screens in January 2014 for a new season.