Jay-Z Says He Can't "Intervene" With Rihanna's Life Choices: "I Just Give Advice"
12 July 2013, 11:25
The '99 Problems' rapper speaks about his Roc Nation star and her personal life.
Jay-Z has said it his not his place to tell Rihanna how to live her personal life.
The 'Holy Grail' star was speaking to Hot97 about some of the life choices the Bajan star and if he ever feels obliged to step in.
"That's not my place, no, again, I can't control the outcome of her life," he said. "I can't intervene, I can give advice when asked and that's it.
"I can provide information and then life has to play out, life has to happen."
The rapper has also been speaking about his relationship with US President Barack Obama.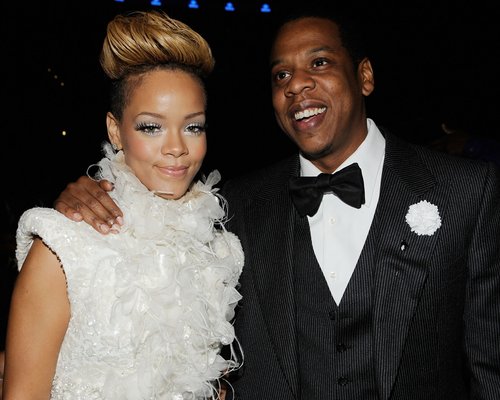 "I've spoken to him on the phone and had texts from Obama. Of course, he's a regular guy as well," he added. "He's very heavy into sports so a lot of his analogies end up in sports."
Meanwhile, Rihanna came under fire this week after arriving on stage three hours late for her 'Diamonds' world tour show in Monaco.