JAY-Z's Mum Has Finally Spoken Out After He Revealed She Was A Lesbian On His Latest Album
7 September 2017, 16:48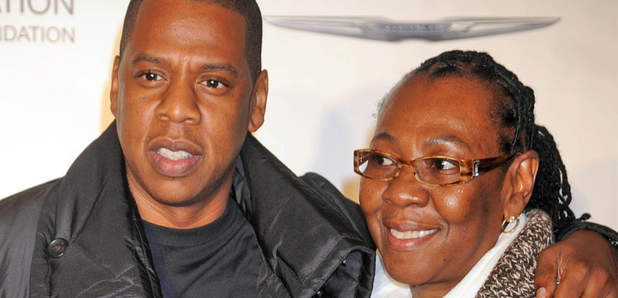 "Besides your mother, this is the person that I am."
When JAY-Z released his latest album '4:44', there were a few lyrics that caught everyone's attention.
Aside from the revelation of Jay admitting to cheating on Beyoncé emerging, there was also the new reveal about his mum's sexuality.
> Beyoncé & Jay Z Are Worth $1billion… So Why Have They Got A Mortgage On Their New House?!
In the song 'Smile', Jay raps, "Mama had four kids, but she's a lesbian/ Had to pretend so long that she's a thespian" and now his mum Gloria has spoken out for the first time about coming out to her rapper son.
Speaking to the 'D'USSE Friday' Podcast, Gloria revealed, "I just finally started telling (Jay) who I was. Besides your mother, this is the person that I am. This is the life that I live."
"So my son started actually tearing. Because he's like, 'That had to be a horrible life, Ma'. I was like, 'My life was never horrible. It was just different.' So that made him want to do a song about it."
"I was never ashamed of me. In my family, it was something that was never discussed."
Having opened up to her family and with her sexuality now being discussed in a song on one of the biggest rap albums of the year, Gloria clearly feels a real sense of freedom.
She went on to add, "I don't have to worry about anybody wondering if I'm in the life or not, I'm going to tell them. So now that I told you, what do you have to talk about? So now maybe you can focus on the phenomenal things I do, so focus on that...Now it's time for me to be free."
Whilst you're here, remind yourself of Beyoncé's inspiration for her iconic 'Single Ladies' dance...
Download the Capital app for all the latest music chat and the biggest tunes around!