Jay-Z Reveals Lyrics To Beyonce Collaboration On New Album 'Magna Carta Holy Grail'
28 June 2013, 07:54
The power couple reunited on record once again for the track 'Part II (On the Run)'.
Jay-Z has once again been teasing details of his new album 'Magna Carta Holy Grail' by unveiling the lyrics to a new collaboration with wife Beyonce called 'Part II (On the Run)'.
The rapper chose to use his new Samsun app for the reveal – which he has been doing ever since announcing the release of the record at the NBA championship finals.
The song appears to take on a sequel-like style to their previous team-up '03 Bonnie & Clyde'.
"She fell in love with the bad guy. The bad guy. What you doing with them rap guys. Them rap guys. They ain't see potential in me girl. But you see it. If it's you and me against the world/ Then so be it," goes the track.
Check out the songs lyrics below: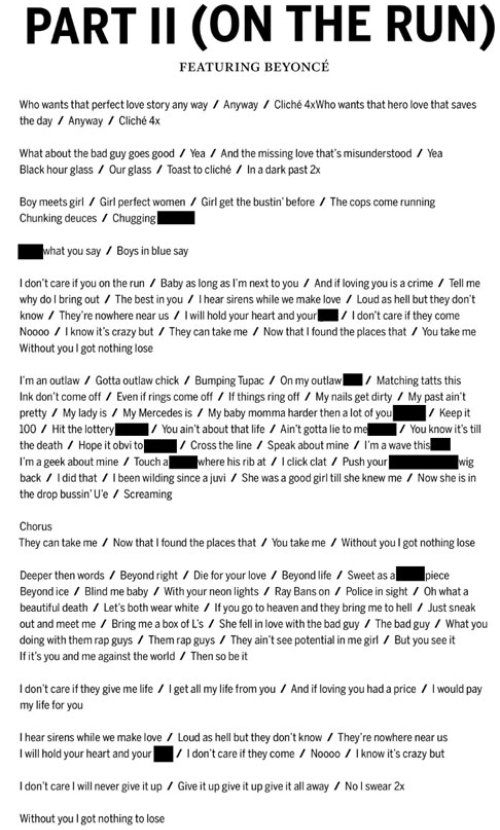 As well as Beyonce, Jay also has collaborations with the likes of Justin Timberlake and Frank Ocean on the new album.
Pharrell Williams, Timbland, Swizz Beatz and Rick Rubin have also contributed to the record – which is released on 4th July.