Jay-Z Reveals He And Beyonce "Absolutely" Want More Kids Together
11 July 2013, 07:51 | Updated: 11 July 2013, 07:54
The '99 Problems' stars speaks about his "elaborate plan" to start his own little basketball team.
Jay-Z has said that he can't wait to have more children with wife Beyonce and he would love enough to start a little basketball team.
The power couple welcomed their first child together back in January 2012 and the rapper told Hot 97 about his future family plans.
"Absolutely, God willing," he said when asked if he wants more kids. [I want to] Get this little basketball team going. … It's all part of the elaborate plan."
During the time a bunch of false pregnancy rumours began circulating around the female star in May, she told Good Morning America that she can't wait to add to her family.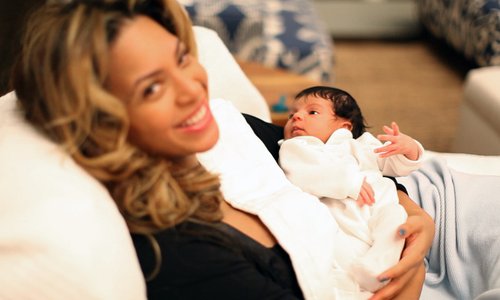 "I think my daughter needs some company," she said. "I love being a big sister. At some point, when it's supposed to happen."
Meanwhile, the pair's daughter Blue Ivy is reportedly set to become 23rd cousins twice-removed to the upcoming Royal baby of Prince William and Kate Middleton.