Beyoncé And Jay Z's Marriage Was Apparently Saved By Blue Ivy & The Twins After Jay Cheated
7 December 2017, 14:17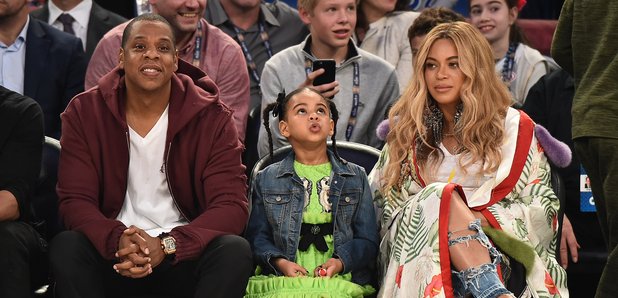 The couple almost parted ways after Jay Z cheated on Bey.
Just last week Jay Z confirmed everything that we suspected already - that he cheated, and he blamed his infidelity as a result of becoming emotionally detached to everything. And now a new source has revealed that Jay and Beyoncé's nine year marriage was saved by their five-year-old daughter, Blue Ivy.
Speaking to People, the source explained that Beyoncé found it hard to trust her husband after he stepped out on their marriage but thanks to Blue and falling pregnant with twins helped them work through things and get closer.
"It was very rough for them to stay married. It took Beyoncé a long time to trust again. She was struggling to move on and forgive. But keeping her family together was very important."
The insider who helped the couple through therapy continued: "If it's wasn't for Blue Ivy, they might not be together. It took them years to get to the point where they are now."
"Having more babies together made them even closer."
The source then revealed that the couple were very proud that they were able to overcome the huge obstacles in their marriage and move on. So we guess that these two are back drunk in love.