WATCH: Steamy Harry Styles Fan Fiction Movie Trailer For 'After' Has Divided Opinion
23 November 2018, 16:06 | Updated: 23 November 2018, 16:16
The hit Harry Styles fan fiction inspired 'After' has been made into a movie and as the trailer has arrived, people's opinions about it are very divided.
The 'After' movie trailer has officially arrived - a Harry Styles fan fiction novel that's been adapted for the big screen is here, and aside from being fascinated about just how this film is going to go down, people's opinions are divided about whether or not it's a 'bad influence' on young people.
Harry Styles Is Selling His Los Angeles Mansion – And You Can Have A Nose Inside It Right Here
'After' was originally a hugely popular fan fiction novel written by Anna Todd, who wrote is as a 24 year-old mother and One Direction super fan whose series was picked up by a publishing house and has subsequently been read by millions all over the world.
The story follows a freshman, Tessa, who falls for tattooed bad boy (and Harry Styles inspired) Hardin who also has a British accent, and together the two get pretty down and dirty, with Hardin also introducing her to alcohol and drugs, all of which is resulting in the film facing the same criticism as the 'toxic' relationship elements as Twilight and 50 Shades Of Grey.
good morning to everyone except anna todd and people excited for the after movie which promotes abusive and toxic relationships

— eleni👄 (@holylarents) November 22, 2018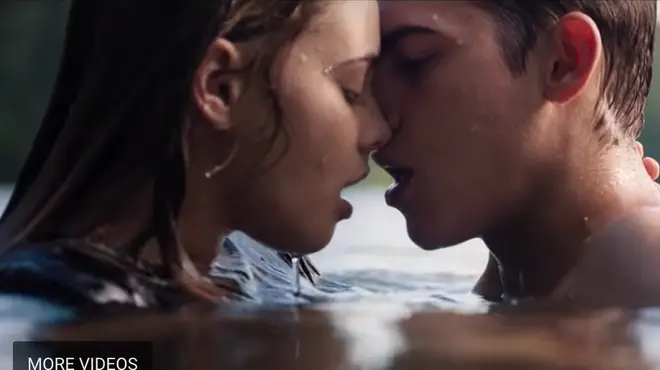 The film, which is set for release in April 2019 stars the boy that played 'child Voldermort' in Harry Potter, Hero Fiennes-Tiffin, and the sister of Katherine Langford who starred in 13 Reasons Why, Josephine Langford.
Despite the fact Harry himself is yet to acknowledge the film, it isn't stopping a whole load of fans getting super excited for the movie.
IF YOU HAVENT READ ALL OF THE AFTER BOOKS, THEN ANYTHING YOU SAY ABOUT THE MOVIE IS COMPLETELY IRRELEVANT AND INVALID. HOW ARE YOU GONNA HATE ON SOMETHING YOU LITERALLY KNOW NOTHING ABOUT ? NEXT.

— bella 🌻 (@xoxbellaxo) November 22, 2018
DUDE I CANT BELIEVE THEY MADE A MOVIE AFTER THIS FANFIC IM CRYININJNIN

— vivian (@dahbun_) November 23, 2018
>Download Our Brand New App For All The Latest Harry Styles