Harry Styles Is Selling His Los Angeles Mansion – And You Can Have A Nose Inside It Right Here
7 November 2018, 10:25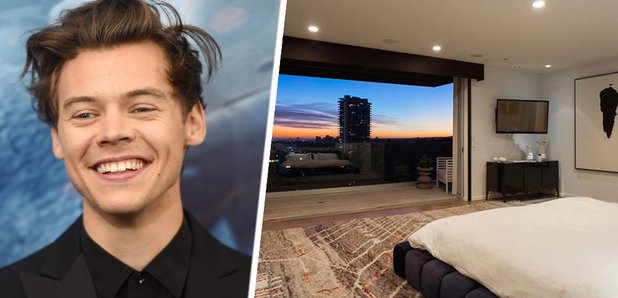 Ever wanted to have a look in Harry's bedroom? Now you can...
If you're a Harry stan, chances are that you'd happily hand over a limb to be able to have a snoop around his house... luckily we've got you covered - consider this your very own tour of Harry Styles' Los Angeles mansion.
Harry's re-listed his mansion for $7.5million (after previously listing it earlier this year for $8million) after failing to sell it for a higher price - and we've got to say that his Hollywood pad looks like the house of our DREAMS.
The outside looks like Malibu Barbie's Dreamhouse and we are totally obsessed already... the bright white front compared to the blue Cali sky is just too perfect.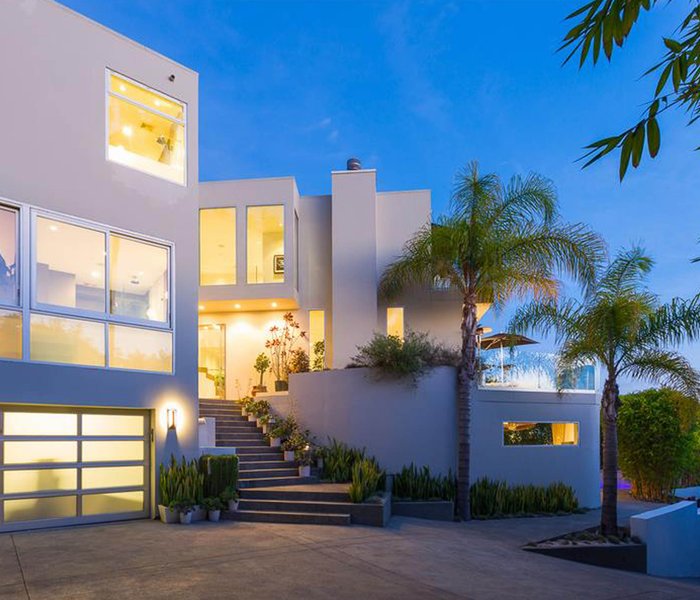 Picture: Planet Photos
Can you imagine having a bedroom with a view like this?! As well as floor to ceiling windows, just outside your bedroom is one of the best views on the planet (probably) and year-round sunshine pretty much. WIN.
Picture: Planet Photos
Got friends staying over? Luckily for you the guest bedrooms are just as gorgeous and tastefully decorated - we're totally stealing this interior design inspo.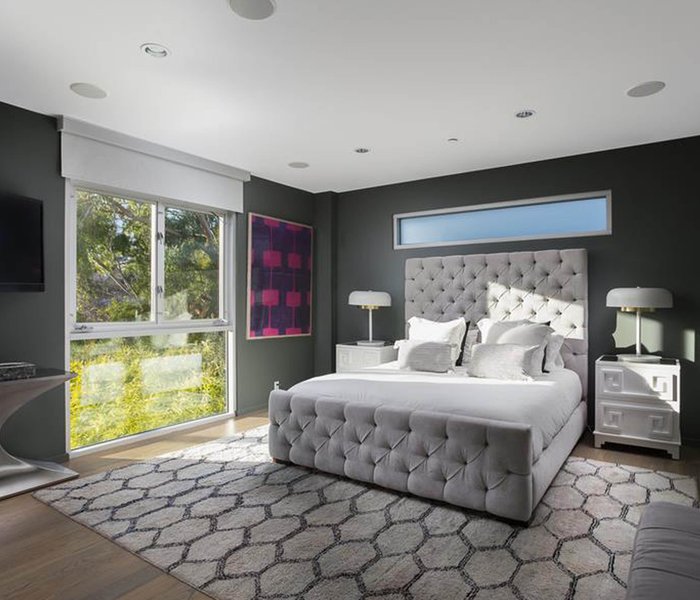 Picture: Planet Photos
Of course any celeb house has to have a gym room too - just imagine doing your crunches on that yoga mat right next to Hazza. Well, he doesn't actually come with the house, but still - you could be pumping iron right next to where Harry once did and frankly that's motivation enough to get us to the dreaded gym.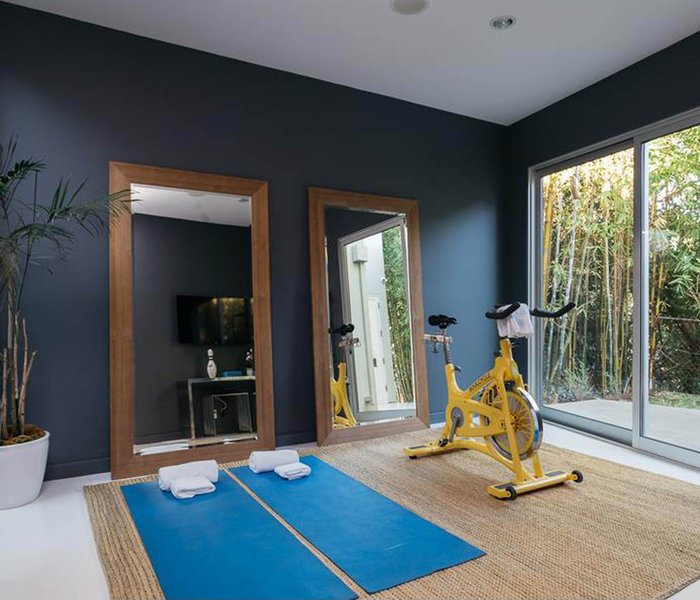 Picture: Planet Photos
That bathroom though - plus it's probably bigger than our actual house. Not jealous at all...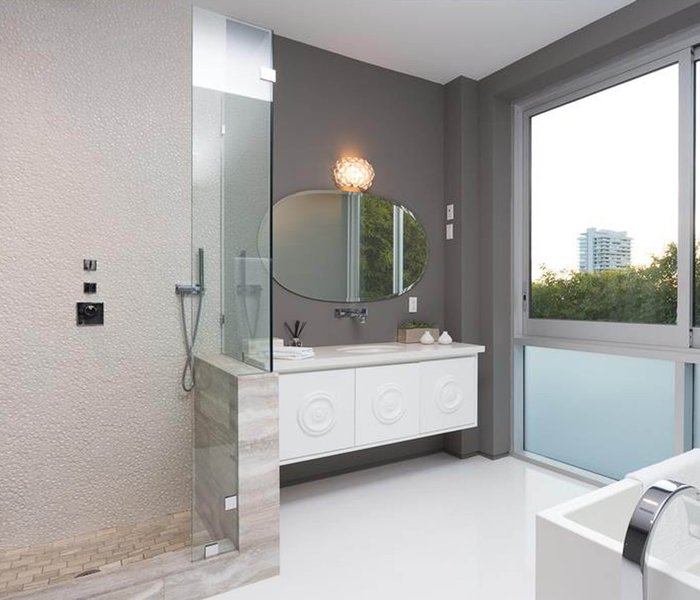 Picture: Planet Photos
The kitchen has some hella funky artwork. We're not entirely sure what that amorphous blob is meant to represent, but we like it.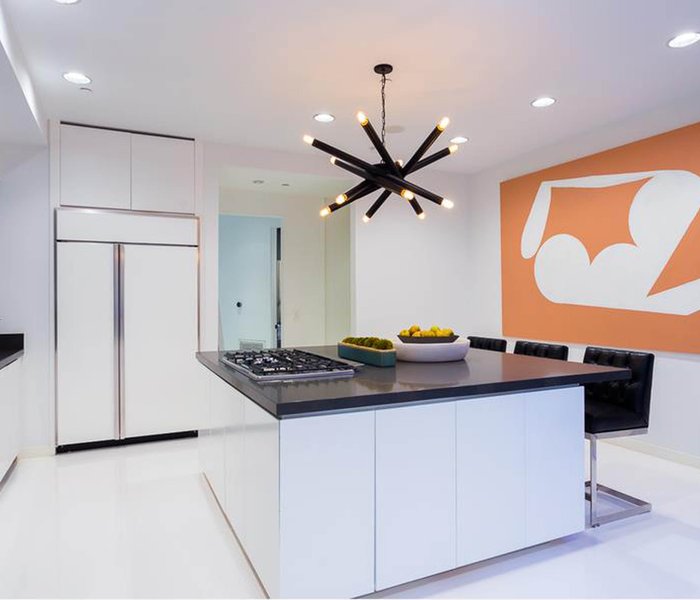 Picture: Planet Photos
You can't buy a house in Cali without a pool - and the high bushes around it will ensure you have total privacy from those sneaky paparazzi photographers too.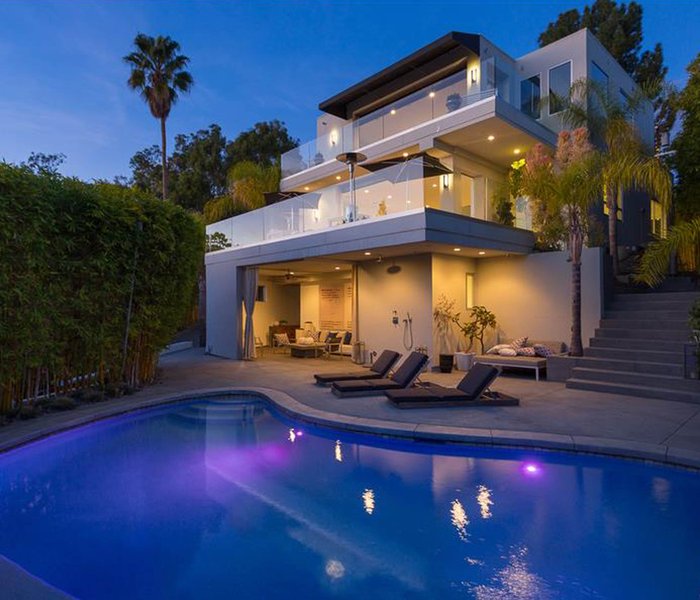 Picture: Planet Photos
Now which one of you is going to lend us $7.5mill so we can buy it? Promise we'll invite you over for pool parties... anyone?!