No, Harry Styles Did Not Charge More For Larger Sizes Of His Tour Merch & Here's What Actually Happened
21 September 2017, 08:20 | Updated: 21 September 2017, 08:24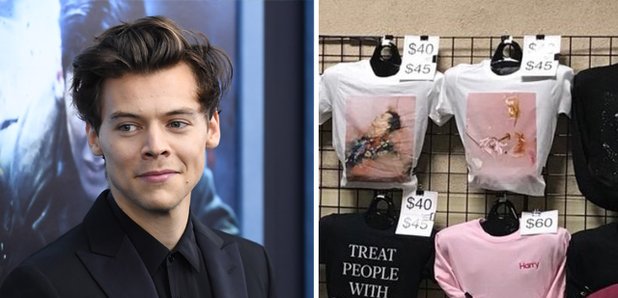 We knew there was going to be more to this story.
It's rare that Harry Styles can do any wrong in our books, but he did upset fans for a brief while when he kicked off his solo tour in San Francisco.
Fans of the One Direction lad headed to the opening night in America and thus, got their first glance of his fancy AF merch.
> WATCH: "Yes. I. Will!" - Harry Styles Confirms His Next Acting Roles; From James Bond To Lara Croft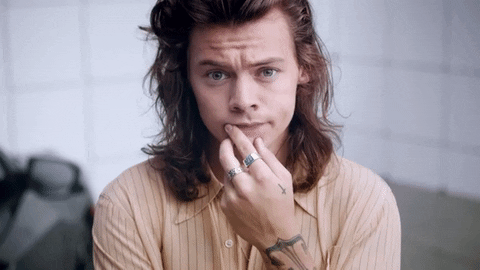 Only problem is, fans were reporting that Harry's larger sized t-shirts were more expensive than the smaller ones.
Harry's tour merch! Pink embroidered crew neck, 'Treat People with Kindness', tour specific shirt with dates & a new album shoot photo shirt pic.twitter.com/tRpehtv8wb

— Harry Updates. (@TheHarryNews) September 19, 2017
Based on a pricing table which was uploaded to a fan account (@HSUpdating), the XS, S and M shirts were $40 whilst sizes large and up were $45.
| Harry's merch prices. pic.twitter.com/AvXYrnqK78

— Harry Styles Updates (@HSupdating) September 19, 2017
Fans weren't exactly happy with the price difference in sizes and quickly took to Twitter to discuss it.
Ok but why is it cheaper for skinnier people?

— chickennuggetstyles (@Flogenshwarts) September 19, 2017
Makes sense..I love Harry but I just find it kinda strange cause now bigger fans are gonna feel bad about it whether or not that's the case

— chickennuggetstyles (@Flogenshwarts) September 19, 2017
ummm who's idea was it to charge an extra $5 for a bigger t-shirt bc they need to be fired and choked

— b r e (@hansenfthes) September 19, 2017
i love that me being a fatass costs me an extra $5 :))))

— mikayla (@likethiskay) September 20, 2017
it's less material to make the smaller sizes. the only way to even it out would be to charge everyone $42.50 or not.

— deespring (@dee_springs) September 19, 2017
BIGGER SIZESS COST MORE OMG IDK IF I Should cry or laugh

— Litzy (@lonelylitzy) September 19, 2017
I'm not overweight but have to get a large always because of my breasts and I have too pay extra for that

— Leslie (@_leslieeperez) September 20, 2017
ok to everyone saying that the extra $5 for a bigger size is horrible, don't get mad at harry!!! definitely not his idea!! management !

— liiins (@lindsfasano) September 19, 2017
However, fans can now rest easy as an official statement has been released regarding the price disparity. "There was a mistake in size pricing at last night's show. Harry and his team were unaware and this has now been rectified", Live Nation Merchandising revealed to Seventeen.com.
So we can all rest easy now.
Harry also recently opened up about why he's been wearing a bandage on his hand...
Keep up to date with everything that happens on Harry's tour with our app.