Florence Welch Updates Fans On New Album Progress: "It Feels Good!"
5 June 2014, 12:01 | Updated: 5 June 2014, 12:02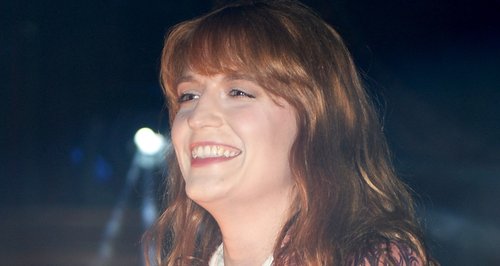 The 'Ceremonials' singer says the new Florence + The Machine album is progressing well.
Florence Welch has given Capital an exclusive update on when fans can expect to hear the new Florence + The Machine album and how the recording process is going.
Florence Welch talks new album plans...
The 'Spectrum' singer spoke to Capital last night(4th June) at The Other Ball in aid of Arms Around The Child, to give a rare update on the follow-up to 'Ceremonials'.
"I am actually really excited," Florence told Capital's showbiz reporter Kevin Hughes. "I sort of forgot how much of yourself you have to give to a record and how the beginning process of it is so hard.
"So when actually you've come through that process a bit and you can kind of see a clearer picture, you're like, 'Oh now I get it'," she revealed. "It's coming through to that other side now and it feels good."
You may also like...