Flo Rida - 'G.D.F.R.' (Live At Capital's Summertime Ball 2015) - WATCH
As soon as that saxophone hook hit it was all OVER for that #CapitalSTB crowd. #LovingIt
A song title has NEVER been more accurate - it truly was "going down for real" once Flo Rida thrilled fans with his latest Vodafone Big Top 40 chart hit at our Summertime Ball 2015 With Vodafone.
Capital listeners have been LOVING this anthem for months now, so it's no surprise when the opening bars of 'G.D.F.R' hit the Wembley Stadium sound system the US rap star knew he was onto a winner!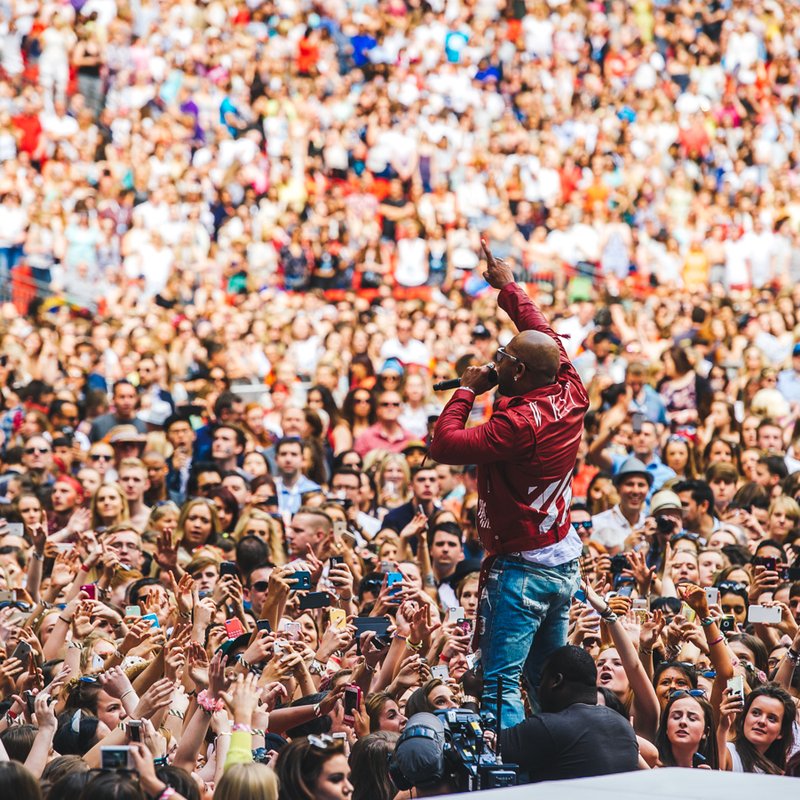 Fans wanted the sound of summer at this year's #CapitalSTB... which this superstar delivered and THENSOME. Flo Rida, we salute you! Hit play on the video above to see him in action.