Flo Rida Gives 80,000 Fans A VERY 'Good Feeling' & A Champagne Shower At The #CapitalSTB
6 June 2015, 16:54 | Updated: 6 June 2015, 18:01
The 'GDFR' rap star brings on the summer party as he hits the stage at Wembley Stadium for our #CapitalSTB.
Flo Rida knows EXACTLY how to get a crowd right in the palm of his hand - bring on ALL the summer anthems you can manage, that's how! That and being preceded onto the stage by a group of very hot women, of course!
And Flo Rida more than delivered on this front, showcasing some of his BIGGEST tunes for our Summertime Ball 2015 With Vodafone, from 'Wild Ones' to his latest chart smash 'GDFR'.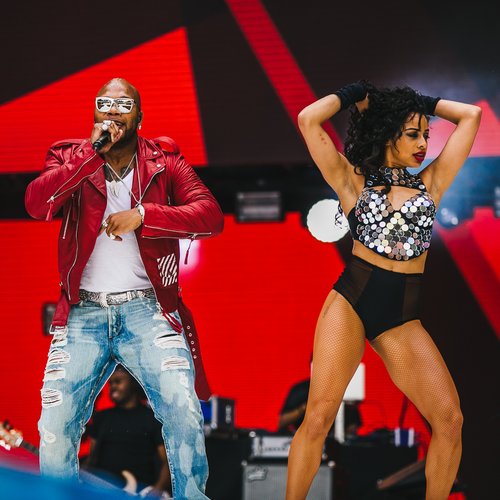 Bouncing around for his entire set, Flo got the energy going in the stadium - not least when he got on his bodyguard's shoulders and was carried around the crowd telling the fans "Matter of fact, you know how we do it - we going in!" - and some lucky fans got to see him up close and VERY personal as he stood on the barriers. Brave!
Flo Rida asked the crowd, "London, I need to know who's gonna get low with me right now? I need to know who's gonna come on stage with me to get low?" before busting out his classic song 'Low' - and we saw a LOT of you getting low in the crowds!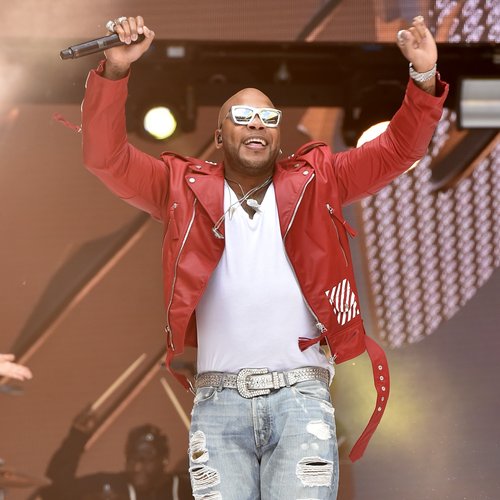 As well as an a cappella start to 'GDFR', he sprayed the crowd with champagne mid-way through - quite a way to close your set, Flo! He's always a big hit, and he knows how to get the ladies going by shedding his leather jacket and showing off those ARMS in just a white vest. Wow!
Flo Rida Setlist - Summertime Ball 2015
'Good Feeling'
'Low'
'I Don't Like It, I Love It'
'Wild Ones'
'GDFR'
Flo Rida was definitely a favourite at the Ball - the fans were blowing up Twitter:
FLO RIDA IS GOING OFFFFFFF #CAPITALSTB

— $hannén (@namelessshan) June 6, 2015
YES FLO RIDA

— Lucy (@lucyrpeters) June 6, 2015
At Wembley watching Flo Rida; man he rocks!!

— Saras Seth (@sarasseth) June 6, 2015
Flo rida is amazing #capitalstb

— ells (@ellie_atkins1) June 6, 2015