Example Wants To "Get Back To Basics' On 'The Ultimate Weekender' UK Tour - Audio
1 February 2014, 08:00 | Updated: 27 March 2017, 16:31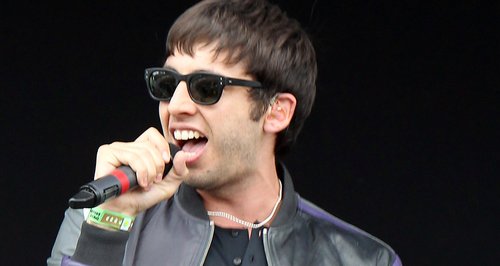 The 'Say Nothing' singer chats to Capital all about stripping things back for his next tour.
Example has opened up exclusively to Capital about his new intimate 'Ultimate Weekender' tour kicking off in March.
Example teases his 'The Ultimate Weekender' UK tour...
The 'Close Enemies' singer has vowed to "get back to basics" with the short tour, launching in two months to tie in with the release of his new single 'Kids Again'.
"I'm doing some little intimate shows in March. I'm doing London ,Glasgow and Manchester," Example revealed to Capital Breakfast this week. "Basically because over the last few years I've spent loads of time doing arenas and festivals.
"There's been loads of people out there saying, 'Oh I want to see you in small venues, I want to touch you!'," the UK rapper recalled. "I'm just kind of bringing it back to basics, the old school, when I used to play really small venues
"We'll be back in arenas in November," he confirmed. "We're going out on the road and every city has got a show in like a theatre sized venues and then like an after party."
Example is set to officially release his new single 'Kids Again' on 16th March while 'The Ultimate Weekender Tour' kicks off the week before on 13th March.