Example Bought A Fan A Brand New Car After He Complained He Didn't Have An Aux
29 June 2018, 11:41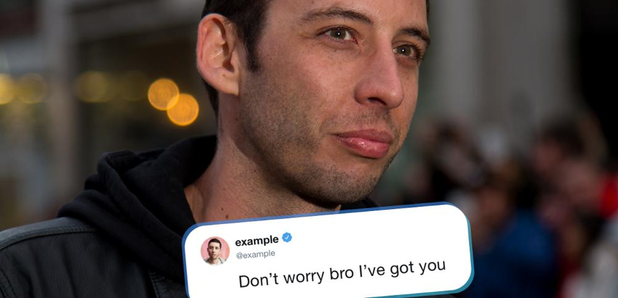 After Example promised to buy a fan a car, we're just gonna let you know that we, erm, don't have a mansion. Fancy getting us one of those, EG?
There's no denying it - Example is the man. He co-created 'The Nando's Skank' with Ed Sheeran, and he graced us with bangers such as 'Kickstarts', 'Kids Again' and 'We'll Be Coming Back'.
Could the man do any better? It turns out he can...
> Shawn Mendes Tweeted About His Idol Ed Sheeran In 2013 And Now Has A Song Written By Him
Pic: Getty
A fan got in contact with the record producer, whose real name is Elliot Gleave, on Twitter, asking whether or not his latest music will be coming out on CD, because he doesn't have AUX or Bluetooth in his car.
Remember; not all heroes wear capes, because Example then publicly promised to his two million followers that he'd buy him a car, so that he can enjoy his new music, as he won't be releasing it on CD.
This lad don't have an aux or Bluetooth in his car. Only CD. And my new album won't be on CD. So I'm gonna buy him a new car so he can enjoy it https://t.co/tYtZ9r86Rw

— example (@example) June 17, 2018
We hope it's coming out on cassette, to be fair, because we only have a tape deck in our car.
So here we are, as promised, the car that @example has bought me! Thank you so much for buying it for me, cannot wait to blast Bangers and Ballads from it when it's out next month pic.twitter.com/JK4QG7zMH1

— j o r d a n (@jordanniner_) June 28, 2018
> Grab Our App Now, And We'll Get You All The Latest On Your Fave Stars!