Example Streams New Song 'Seen You' EXCLUSIVELY On Capital Before His Album Drops
3 July 2014, 10:08 | Updated: 3 July 2014, 10:59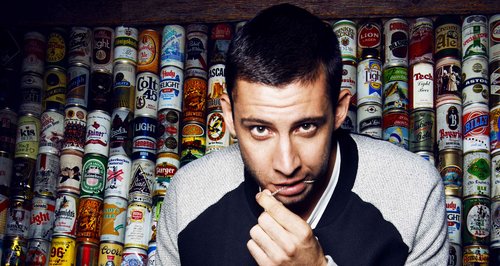 Listen to the new album track before 'Live Life Living' officially arrives at the start of next week.
Example's new album is out in just a few days' time… and we've got an exclusive preview of one of the new tracks for you!
The 'Changed The Way You Kiss Me' star smashed back into the Vodafone Big Top 40 chart in June with his new single 'Stay With Me (One More Day), and now he's preparing to launch new album 'Live Life Living' next week.
But before the album drops this coming Monday (7th July), Capital have an exclusive stream of a new album track called 'Seen You' from the UK superstar's next record.
"This was originally written on guitar so sounded very different as a demo," Example explains of the song. "I wrote it with Fraser T Smith and it ended up being produced into a club banger by myself, Critikal and Sheldrake.
"We took inspiration from Baby D's 'Let Me Be Your Fantasy'," he explains. "The lyrics are about when I met my wife but I've played it to a few people and they thought the song was about 'love at first sight when you land in Ibiza'.
"It's one of my favourite tracks I've ever written, I hope it's a single later in the campaign," he added.
Example's new album 'Live Life Living' is out on 7th July.