Example Says He And Ed Sheeran Have Banned Each Other From Collaborations On New Albums
27 March 2014, 09:57 | Updated: 27 March 2014, 12:02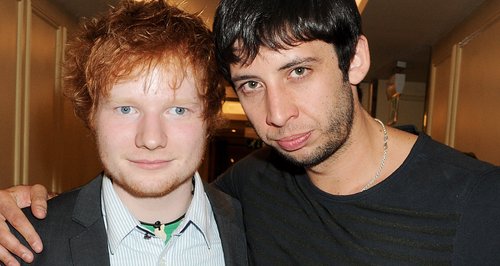 The 'Changed The Way You Kiss Me' singer also reveals he has heard some amazing songs from Ed's next record.
Example says he and Ed Sheeran have banned each other from working on any new collaborations for the time being to focus in on their own music instead.
The 'Kids Again' singer and Ed are both preparing to announce or release new records this year, and say they have cut back on superstar team-ups to make sure their new music stands on its own merit.
"We both battered the collaborations so much on our last albums," Example revealed to the Daily Star this week. "Ed wants his own voice to take centre stage for a while.
"I agree [with him]. Two years ago I did nine features in one year, so last year all I did was the Pet Shop Boys track," he explained. "My new album is all me."
The UK star also opened up about his close friendship with 'Lego House' star Ed Sheeran, and says he is loving the sound of the singer's next record.
"I don't see Ed that often as he's abroad these days, but we met for lunch recently," the UK star explained. "He played me some of the new album and it sounds so good.
"Every song sounds like a number one," Example added.
Example releases his new album 'Live Life Living' on 23rd June.