Yikes! Enrique Iglesias' Drone Injury To His Hands Is More Serious Than First Thought
3 June 2015, 09:14
Enrique suffered a pretty bad cut to his fingers – but still carried on his show despite ending up covered in a LOT of blood.
There aren't many artists that would carry on a show while bleeding heavily from an on-stage injury, but then Enrique Iglesias clearly isn't like most artists!
Enrique shocked fans on Sunday when he reached up during a concert and managed to hit a drone camera which was flying low overhead to capture some amazing footage and sliced his fingers, and the star had to undergo reconstructive surgery.
His representative told Entertainment Weekly, "Enrique is currently undergoing reconstructive hand surgery today, he will resume his tour July 3 in Mexico City. We appreciate your thoughts and prayers. Thank you to all your concern and good wishes."

However, a day after the statement a photo was posted on Enrique's official Instagram account which said that the injury was more serious than it appeared but that he should make a full recovery:
Enrique was performing in Tijuana in Mexico when the accident happened, and got his fingers dressed after it happened but carried on performing for another half hour despite being advised to end the show and the fact his fingers were still bleeding heavily.
A pesar del accidente q tuvo anoche @enrique en #Tijuana, dio cátedra de profesionalismo y termino con sangre y sudor pic.twitter.com/iOR8WThqto

— Joe Bonilla (@JOEBONILLA) May 31, 2015
A representative for Enrique released a statement about the accident "During the show a drone is used to get crowd shots and some nights Enrique grabs the drone to give the audience a Point of View shot. Something went wrong and he had an accident.
"He decided to go on and continued playing for 30 minutes while the bleeding continued throughout the show. He was rushed to the airport where an ambulance met him there. He was then put on a plane to L.A. to see a specialist."
Fans were quick to post photos of Mr Iglesias' terrifying injuries, which happened just 50 minutes into his show. Enrique was attempting to grab the drone to take some shots of the crowd but fans described him as grabbing it then throwing it to the floor when his hand got caught in the propellers.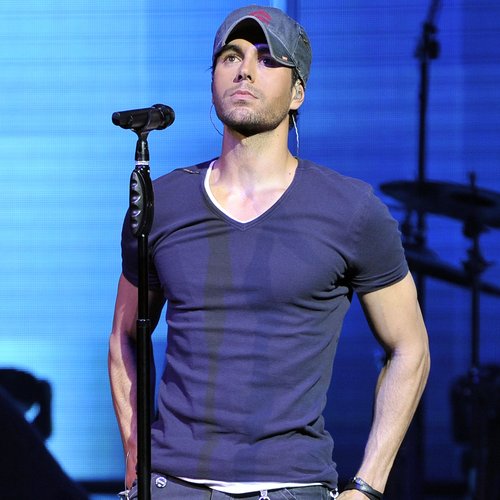 Enrique is mid-way through his Sex and Love World Tour, but he has a few weeks to recover before his next show in July. The brave singer also attempted to draw a heart on his shirt with the blood seeping through his bandage, which is kind of, erm, sweet we suppose!
If this proves anything it's that drones are more dangerous than they appear, and there is LITERALLY no stopping Mr 305 during a show.