Eminem feat. Ed Sheeran - 'River'
15 February 2018, 16:04
The duo you've always dreamed about have finally teamed up!
Ed Sheeran practically turns any song he ever works on into pure gold and Eminem is easily one of the most respected artists in the world. Add them together and what do you get?!
PURE FIRE! Well... actually you get the new video for their collaboration 'River'.
> Only Taylor Swift Could Get Away With Accusing Ed Sheeran Of 'Peacocking'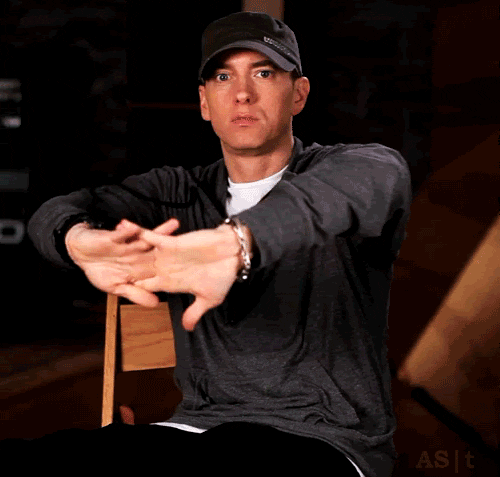 via: GIPHY
We're not going to lie, the video is intense AF but then again it IS an Eminem tune and he's not known for holding back.
> If You're A Die-Hard Ed & Em Fan, You NEED To Download Our App...Like Now
The collaboration has already topped The Official Vodafone Big Top 40 as the first No.1 of 2018 and we doubt it'll disappear from the top 40 any time soon!
Let's go a little more chilled and check out Ed's video for 'Perfect' shall we? Aww... and relax.