LISTEN: Hear Eminem's AMAZING New Sia Team-Up Song 'Guts Over Fear'
26 August 2014, 13:37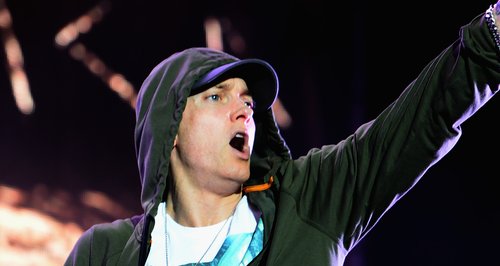 Check out Eminem's new song straight from the soundtrack for The Equalizer.
Get ready for another hit from Marshall Mathers… as he's JUST unveiled a new team-up with Sia!
The pair have already recorded together before, on the amazing 'Beautiful Pain' from 'Marshall Mathers LP 2', and clearly had good chemistry as they've hit the studio again.
This week Eminem revealed new Sia team-up 'Guts Over Fear' for fans to listen to and download, which features on the soundtrack for Denzel Washington's new movie The Equalizer.
In even MORE exciting news Eminem has also confirmed the video will be dropping this week too. Here's hoping for a joint Sia/Eminem dance routine, eh?
We're releasing Guts Over Fear video this week. It will be collab video with @SShadyTR

— SHADY MANIA (@ShadyLuke14) August 26, 2014
It seems 'Guts Over Fear' is going down VERY well with fans online as well, we predict a future hit for Marshall on this one!
Guts Over Fear makes me speechless.. I don't know what to say it's such an incredible deep song. Thank you Marshall!

— Joleen Mathers (@JoleenMathers) August 26, 2014
eminem // guts over fear is lyrically one of my favorite songs

— george (@DrugFromGod) August 26, 2014
New Eminem jam is sick. I can't wait for him to drop a new album https://t.co/efGmZzXw1g

— Ashley (@OpTicMiDNiTE) August 25, 2014