Eminem To Play New Songs On Saturday Night Live Ahead Of Album Release
17 October 2013, 10:15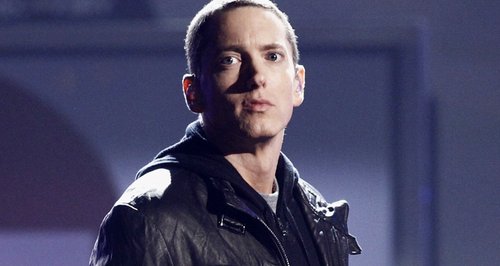 The 'Berzerk' rapper will take to the stage to perform some of his new album tracks on the show in two weeks time.
Eminem has been confirmed for an appearance on popular US sketch show Saturday Night Live at the start next month.
Just days before the release of his new album 'The Marshall Mathers LP 2' in early November, Eminem will take to the stage as the musical guest of Saturday Night Live that week.
Eminem will appear on that week's show, hosted by Scandal star Kerry Washington, to promote the record with a number of performances during the evening.
The US rapper is currently riding high on the charts with his latest single 'Rap God', unveiled and release at the start of this week.
'Rap God' is fans' third taste of what to expect from Eminem's latest record, following the release of the songs 'Berzerk' and 'Survival' over the past month.
Eminem will perform on Saturday Night Live on 2nd November with his album 'The Marshall Mathers LP' dropping two days later on 4th November.