Eminem Denies Homophobic Lyric Claims: "I Have No Issues At All"
5 November 2013, 16:10 | Updated: 5 November 2013, 16:14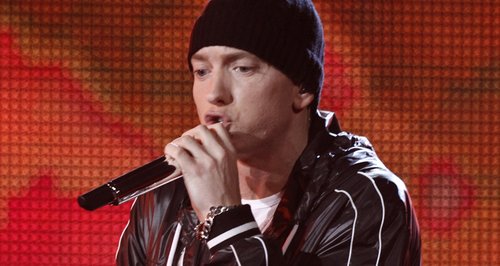 The 'Love The Way You Lie' rapper says the lyrics have been taken out of context and were not meant to offend.
Eminem has denied accusations of homophobia and says he has "no issue" with "gay, straight or transgender" people.
The 'Berzerk' rapper was criticised this week for using the word "f****t" in song lyrics on his new album 'The Marshall Mathers LP 2', but Eminem has now gone on record with a response to the claims.
"I don't know who to say this without saying it how I've said it a million times," Eminem told Rolling Stone this week, in response. "But that word, those kind of words, when I came up battle rapping or whatever, I never really equated those words [t being gay].
"And, not saying it's wrong or it's right, but at this point in my career, man I say so much s**t that's tongue-in-cheek," Eminem continued. "I poke fun at other people, myself.
"But the real me sitting here right now talking to you has no issues with gay, straight, transgender, at all," he explained. "I'm glad we live in time where it's really starting to feel like poople can live their lives and express themselves.
"I think people know my personal stance on things and the personas that I create in my music," Eminem added. "And if someone doesn't understand that by now, I don't think there's anything I can do to change their mind about it."
Eminem launched his new album 'The Marshall Mathers LP 2' this week.