Rihanna Joins Eminem At Lollapalooza 2014... And Performs 'Stan' With Him Too!
4 August 2014, 10:05 | Updated: 4 August 2014, 10:06
Watch the pair's amazing stage performance together a they power through their team-up tracks.
Not only did Rihanna surprise the fans at Lollapalooza 2014 to join Eminem on stage… she even performed classic hit 'Stan' with the real Slim Shady.
The Bajan singer rocked up to the stage this weekend for Marshall Mathers' headline set at the festival event, and powered through amazing performances of 'Love The Way You Lie' and 'The Monster' alongside the rap superstar.
But most excitingly Rihanna also stuck around to fill in for singer Dido for her choruses on Eminem's signature hit song 'Stan', to huge cheers from the Lollapalooza crowd.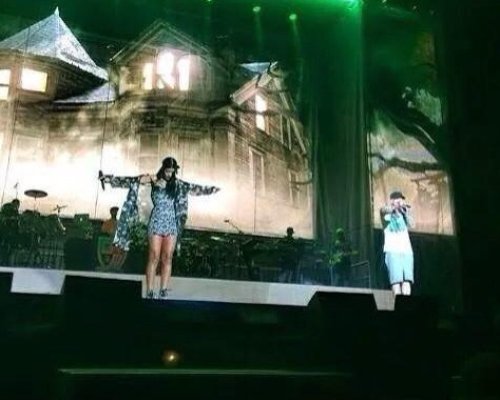 PLUS… this pair kick off their joint 'The Monster' US tour this coming Thursday (7th August) out in Pasadena, California, and you can get a taster of what to expect from these two in the videos below.
Watch Rihanna taking on the iconic hip-hop hit 'Stan' below:
Don't forget to relive Rihanna and Eminem's 'The Monster' in their live performance below:
You may also like…