Ella Henderson Says She Believes In Ghosts So They Won't Haunt Her…. Erm, Ok Then.
24 February 2015, 10:33
Ella reveals that she thinks she was a mermaid in a past life… but the 'Ghost' singer is NOT a fan of the supernatural!
Weird celebrity news of the day alert! Ella Henderson was a mermaid in a past life. Yes, really…
In possibly her most random interview to date, Ella admits that she loves the thought of mermaids so much that the sea actually speaks to her.
Ella claimed to MTV, "I just love mermaids. I was a mermaid in my past life. I just feel it when I go in the sea. I just feel a connection there between me, and the water, and the fish, they speak to me — and the shells, they ring out to me."
"I think the thing with mermaids came about when I was little. I was obsessed whenever we'd go on a holiday. You could never get me out of the water, and I loved singing so you put two and two together — you know, you imagine a mermaid sitting and combing her hair, singing on a rock in the sea."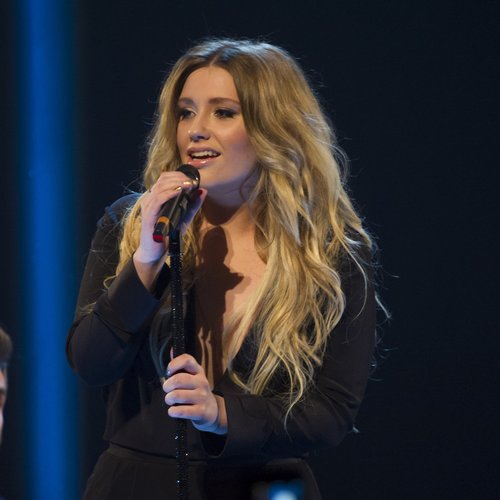 And while Ella is convinced she used to be a mythical sea creature, and she had a number one smash hit song called 'Ghost', she's a bit wary of the paranormal.
Ella revealed, "I like to say I believe in ghosts so I don't get haunted by one. Nothing scary has happened to me. I know people who have experienced stuff but I wouldn't want to experience anything myself, unless it was Casper the Friendly Ghost, then I'd be alright with that."
We're not sure that's quite how it works, Ella…
You May Also Like: