Dua Lipa Security Punished After Dragging Fans Out Of Live Show
13 September 2018, 15:04 | Updated: 18 September 2018, 14:46
Dua Lipa fans shared video footage of security dragging a fan out of her show in Shanghai.
Following Dua Lipa's live performance in Shanghai recently, fans took to social media to share footage that appeared to show a security guard roughly dragging a fan out of her seat and now Dua Lipa has responded to the incident.
> Dua Lipa's New Album: Everything We Know Including Release Date, Collaborations, Tracklist & More
Two security guards responsible for allegedly dragging fans from Dua's show have since been detained by police in Shaghai. According to Qingpu police, the two security guards in the video above have been given a 10-day detention and the company they had been working for have been ordered to ensure they prevent similar incidents happening in the future.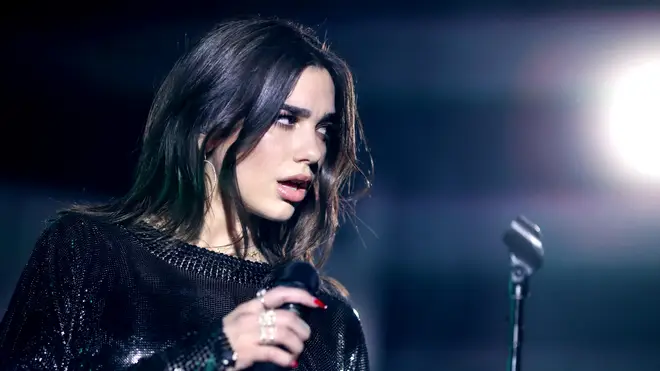 After the video above began to go viral on Twitter, Dua was clearly made aware of the incident and shared an emotional message to fans via an official statement.
Reports on social media suggested that fans were forced to sit through the entire show and not allowed to stand, whilst it was claimed that the fan in the video got dragged out for standing and waving a LGBTQ+ Rainbow flag.
In her message to fans, Dua wrote, 'Last night I did it for my fans. A promised show. I stood by them, sang with them and danced with them. I will stand by you all for your love and beliefs and I am proud and grateful that you felt safe enough to show your pride at my show.'
She went on to add, 'What you did takes a lot of bravery. I always want my music to bring strength, hope and unity. I was horrified by what happened and I send love to all my fans involved I would love to come back for my fans when the time is right and hopefully see a room full of rainbows. I love you Shanghai xx'.
Dua Lipa is currently marking the end of her debut album by performing a series of live shows ahead of the release of her highly anticipated second record, which fans have dubbed DL2.
> Download Our Free App For All The Latest Dua Lipa News!