WATCH: Roman Just Grilled Dua Lipa On Her Old Insta Posts & It's Awkward AF
12 July 2016, 19:28 | Updated: 6 December 2018, 13:12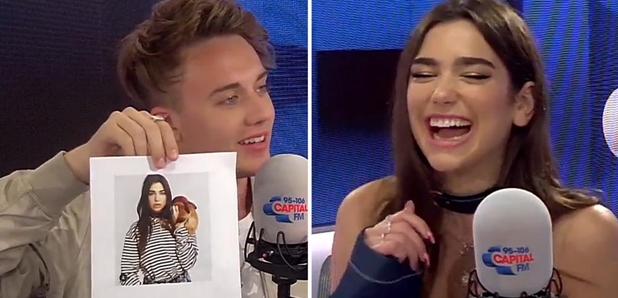 She's simply the hottest name in music right now and Dua Lipa has taken the Big Top 40 by storm with her track 'Hotter Than Hell.'
She swung by Capital Towers to catch up with Roman Kemp and so naturally Roman had a scroll through her Instagram (as you do!)
It was whilst he was there he had a few questions about a few of her snaps!
How would YOU feel if someone went trawling through your Instagram, interrogating you on your every move?! Yeah well, poor ol' Dua loved it just as much too!
Also whilst she was here, we just HAD to put her through a quick lil' game of To Bae Or Not To Bae, but who was the Hotter Than Hell star liking the look of lately? None other than the Biebs himself!
"He's fit, he's cool! I like the whole fashion thing and I like his music," Dua explained. N'aww, we're quite liking the sound of Dua's vocals over a Justin Bieber track...now THAT is something we wanna hear!
You May Also Like...