Are Dua Lipa and Jack Whitehall Dating? Rumours Increase Following BRITs After Party
23 February 2018, 14:10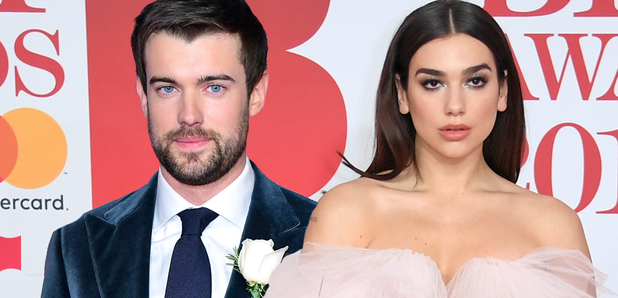 Dua Lipa and BRIT Awards 2018 host Jack Whitehall are the 'almost couple' we're kinda wishing into reality right now.
After his incredible job hosting the BRIT Awards 2018 recently, we're pretty in love with Jack Whitehall right now. His hilarious jokes and digs at the celebs in attendance went down superbly and we'd love to see him back on the main stage next year.
But it wasn't just Jack who caught our eye at the awards show as Dua Lipa took home two awards and cemented her status as one of the most exciting artists on the entire planet. Now we're hearing that they're kinda into each other and we're so here for it.
> 10 Times Dua Lipa Did Not Give A F & It Was Brilliant

The romance rumours between the pair all kicked off following the BRITs after party where the two reportedly got pretty close.
Took my bestfriends to the Brits with me this year! pic.twitter.com/Jr9gdUDOR9

— DUA LIPA (@DUALIPA) February 23, 2018
Speaking to a tabloid, one source revealed, "Dua is definitely Jack's type and he's always mega fancied her. They met years ago and often bump into each other because of work – but Jack would love to spend more time with her.
"He had to catch a flight early yesterday morning so couldn't stay at the party as long as he would have liked, though hopes Dua will be in touch."
According to another source, "There was no denying the chemistry between them. Jack was grinning from ear to ear as they chatted together and Dua clearly loved the attention."
They went on to add, "She couldn't stop giggling as Jack nestled his head in her neck to give her a cheeky kiss. Dua kept rubbing her body against his as they closely danced together – with the pair even holding hands."
We're basically already shipping them over here!
Jack's hilarious, Dua is cool AF, so who wouldn't wanna see these two making some new rules together?
> Download Our Fancy New App For All The Latest Dua Lipa News!
Looks like Jack has some competition for Dua's affections as Not3s told us he's got a massive crush on her...