10 Times Dua Lipa Did Not Give A F & It Was Brilliant
20 February 2018, 15:16 | Updated: 16 May 2018, 15:40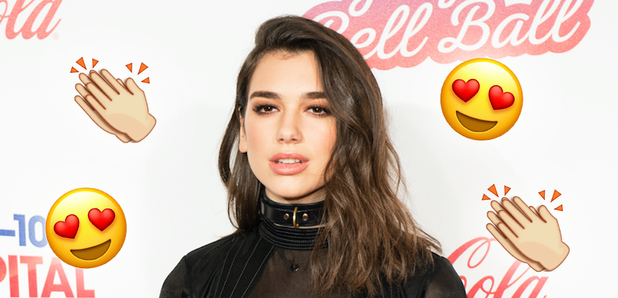 Dua Lipa just slays.
Dua Lipa is a bit of a badass and one of the artists killing the game right now.
> Leigh-Anne's Confirmed Little Mix Are Releasing An Album In 2018 And We're So Hyped
With a catalogue of big tunes like 'New Rules,' 'Be The One' and 'Blow Your Mind', in a nod to her biggest and most recent single 'IDGAF' lets take a look at some of the times when Dua had no chill and was just an actual ledge.
1. When she fan-girled over Katy Perry
Katy Perry is a bae and if we ever met her we'd probably be fan-girling too, but Dua didn't care that she let her inner fangirl out when Katy turned up at her show in California.
It was also even cuter that when Dua was 15 she performed on stage with the 'Roar' singer.
2. The time she made some special Christmas 'New Rules' for a fan when they asked her if she had any rules for not going bankrupt in December.
And she didn't hold back. Responding to the tweet, she said: "Throw away your calendar, Break up with him so it's one less gift" and "Marry the grinch."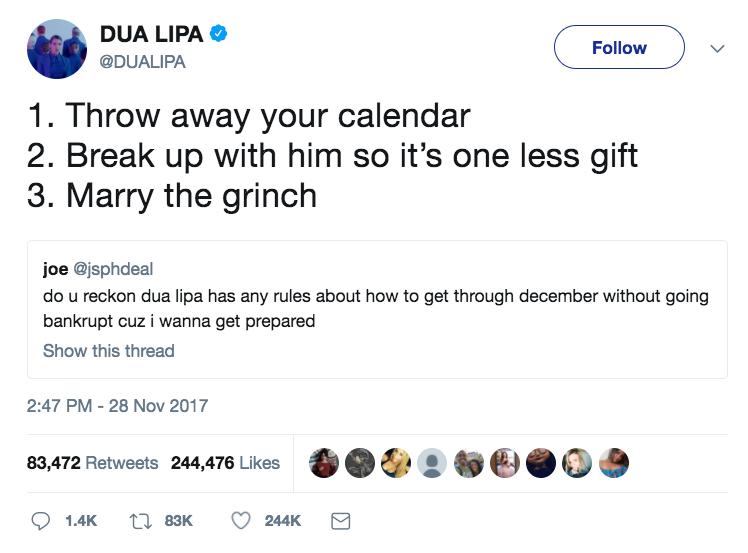 Brilliant.
3. That day when she brought out pizza for fans that were waiting for her outside her show in Amsterdam like an actual queen.
A crowd gathered outside of Dua Lipa's performance in Amsterdam last year November and being the absolute hun that she is, she did the most noble, beautiful things you'll ever see.
She gave her fans free pizza because pizza makes a lot of things better.
4. The time when she was an ultimate diva and requested a chocolate cake backstage, because erm why not? Give us all the cake, please and thank you.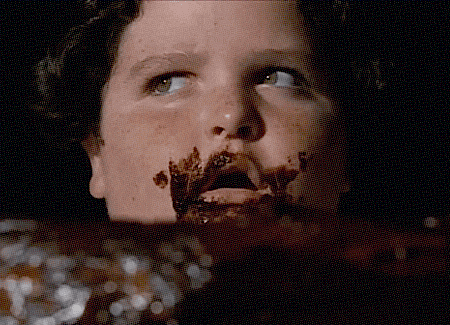 Picture: Giphy
5. The moment when Dua became the youngest female artist to hit one billion views on a music video for her hit single 'New Rules'
What an actual G.
Talking about the surreal moment she found out, Dua wrote: "I picked up the phone and found out I am the youngest female artist to hit 1 BILLION views on a music video #newrules WHAAAAA!!! @youtubemusic."
Can we talk about how cute baby Dua was, please?
> Download Our App Now For All Of That Dua Lipa Goodness...
6. Let's not forget that she also got 100 million views on her 'IDGAF' music video in just a month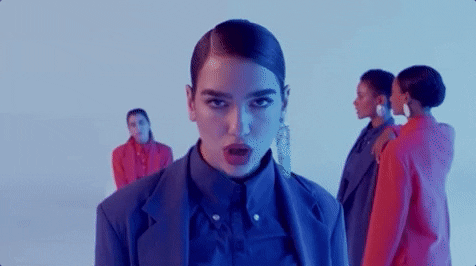 Picture: Giphy
7. This one was rumoured but either way it's proof that Dua's a rule breaker. When she broke up with her ex, Paul Klein, rumours started swirling about her "texting" her ex, chef Isaac Carew which means she broke her own 'New Rules.'
We like a rebel to be fair.
8. When she owned the Brits by recording the most nominations ever for a female solo artist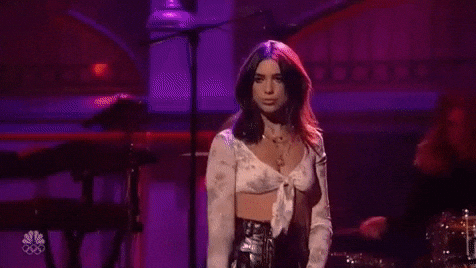 Picture: Giphy
9. She was told she couldn't sing by a teacher in school as a kid because she couldn't sing the high notes and now look at her, breaking records left right and centre
Recalling the incident in an interview, she said: "Oh mate, it was the worst. It was because I couldn't sing the high notes and the teacher was like, 'Yeah you can't sing…' I was absolutely heartbroken. I remember going home and telling my parents. It's so mean when you tell a child they can't sing. What the f***!"
10. When she fan-girled over Sadiq Khan after he came to one of her shows with his family and posted this cute pic of them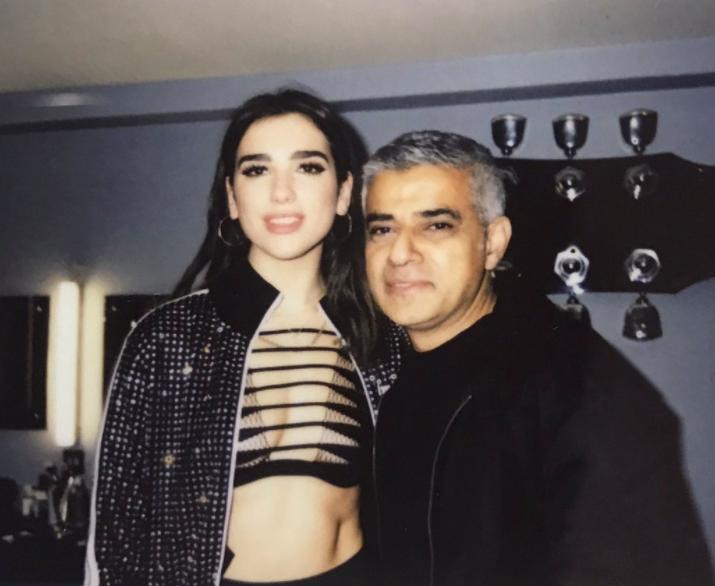 Picture: Instagram
If like us you can't get enough of Dua, here's a throwback to the time she performed 'New Rules' at our 2017 Jingle Bell Ball...