Leigh-Anne's Confirmed Little Mix Are Releasing An Album In 2018 & We're So Hyped
6 March 2018, 15:25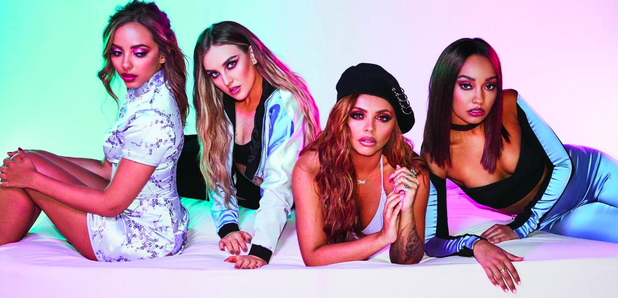 As if the girls didn't slay enough with 'Glory Days' they're back for more!
Little Mix are arguably the biggest girl band in the world right now. Their latest album 'Glory Days' was huge, their music continuously sends the masses into meltdown and their live shows leave every fan wanting more.
> 18 Times Perrie Edwards Was Actually You
So, when news broke that there is new music in the works, we couldn't handle those new album vibes we were all getting.
Is Ed Sheeran writing music for Little Mix?
During an exclusive interview with our very own Will Manning in the Global Awards' winners room, Leigh-Anne revealed, "Ed Sheeran has written for us... we think, but we don't know the specifics" before Perrie adds, they "won't know anything until... next week." Which means they MUST be in studio right?!
Check out the video for yourself below:
Leigh-Anne was discussing the band's plans for 2018 and she spilled ALL the beans when she revealed that an album is on the way IN 2018!! GET IN!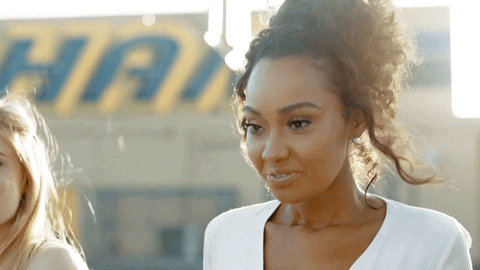 (GIF: Giphy)
Speaking to Red Carpet News TV at the Mental Health Valentine's Day Gala, Leigh-Anne revealed that we'll be getting a new album this year, admitting, "So we've got the new album coming out this year which is really exciting."
She went on to say, "We start writing it... basically, March, when we get back to work. Then the tour will follow the following year. Basically, we've got our lives planned out for the next two years, but it's great."
But Leigh didn't stop there and when asked about what fans can expect from the release she revealed, "More of the same in the sense that we love inspiring people with our music. That's what we do. Definitely more girl power. Definitely more of that sort of inspirational message that we love to do."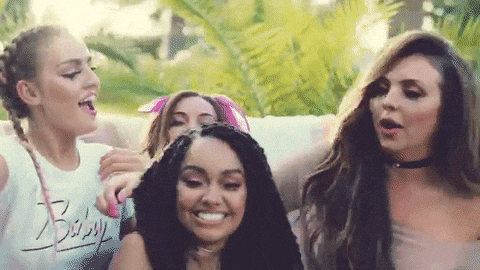 (GIF: Giphy)

There had been previous rumours that an album was on the way and they were sparked from a source we didn't actually expect! Hitmaker and all-round pop starlet Raye dropped a bit of a bombshell when she told the Daily Star, "The Little Mix album, I've been writing for that."
The 'Decline' singer was in fact chatting about the increasingly male dominated music industry, stating, "I think it's really important that girls have started to support each other more, all becoming friends, and it's like a community. It's so important."
Adding that she wanted to see more 'all female collaborations'. Now THAT is something we can get on board with!
This is insane! We're only up for 'British Video' at the @Brits this year with #TOUCH!! This is incredible and we have you guys to thank You can vote ONCE every 24 hours by tweeting #BRITVIDLITTLEMIX....vote opens RIGHT NOW! Let's get it! xx the girls xx pic.twitter.com/MXeroBTg0I

— Little Mix (@LittleMix) January 13, 2018
The girls were in fact nominated for best 'British Video' at this year's BRITs as well as 'Best Single' however missed out on 'Best Album' as they were just a little outside the cut-off date.
No doubt this upcoming fifth album will be topping all the nominations whenever it drops... at the end of the day, it's a brand new batch of Little Mix tunes, so you just know it's going to pop off!

> If You're A Die-Hard #Mixer Then You NEED Our App In Your Life RN
If we controlled the world, we'd make everyone watch this all day, every day...