2018 Is The Year Dua Lipa Dominates The Industry
12 February 2018, 13:45 | Updated: 16 May 2018, 15:40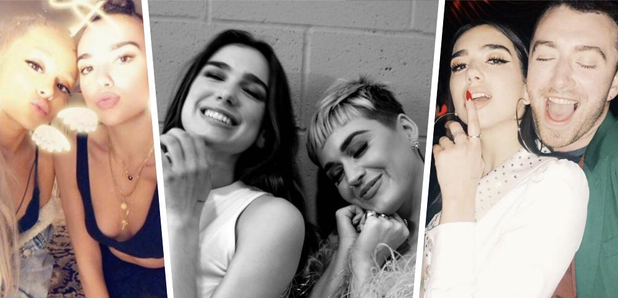 Can we just get Dua Lipa the crown she so rightfully deserves, already?
Is there anything Dua Lipa can't do? In short, no.
She's broken records, having been nominated for five BRIT Awards this year. She's opened for the likes of Troye Sivan, Bruno Mars and Coldplay on their respective tours. She was the musical guest, alongside Natalie Portman, on 'Saturday Night Live'.
> QUIZ: Which Of These Dua Lipa New Rules Would You Rather Break?
What we're trying to get to here is that Dua = queen.
But we can't help but think that's it for her - she's definitely on the up if the speculation is anything to go by.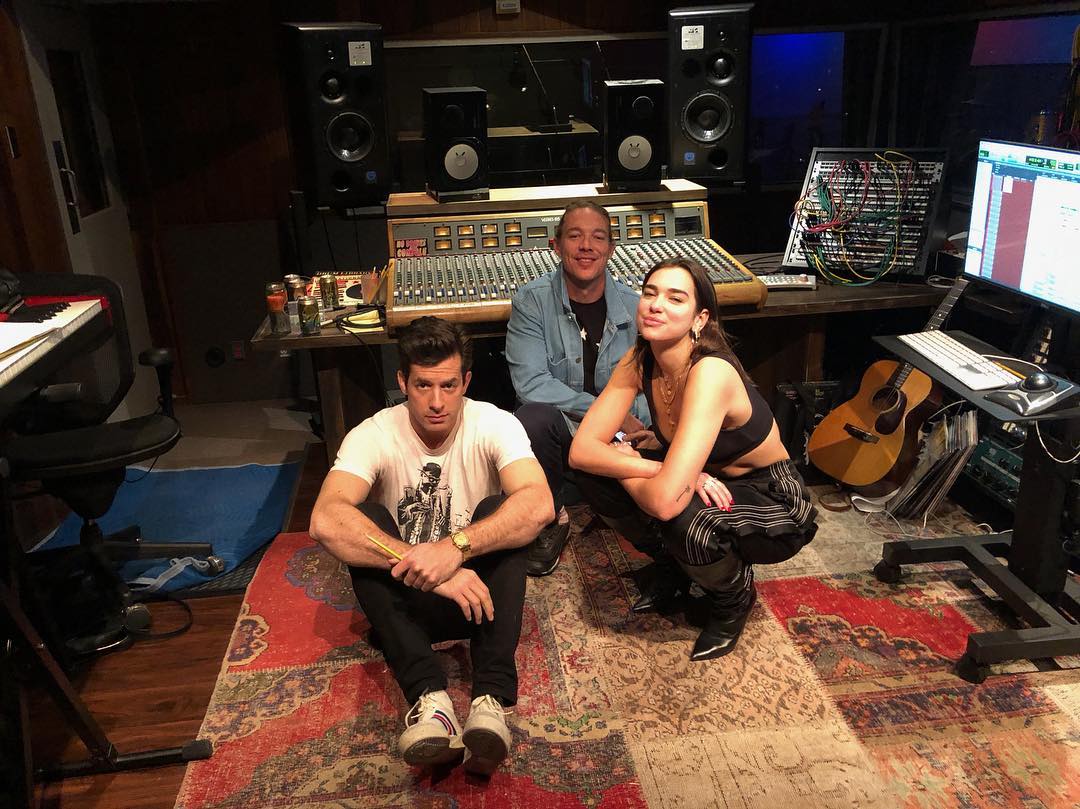 Pic: Instagram
Dua Lipa, who started off covering the likes of Nelly Furtado and P!nk on YouTube, has been seen hanging out with some incredibly huge stars, recently... Some of whom proper fan-girled over the 'IDGAF' singer.
She caught up with Katy Perry backstage at her own show, where the 'Fireworks' sensation was watching her. Not only did they have an adorable photo together, but they even - wait for it - recited the 'IDGAF' lyrics together. Just imagine how big a collab would be.
My wife aka KPez came to my show last night and we hung out afterwards. She's a true fairy angel and the 15 year old me that jumped on stage with her when she played at Hammersmith Apollo thinks im the coolest... 22 year old me also thinks im the coolest // Pixie Levinson pic.twitter.com/dv3RgJD2Nx

— DUA LIPA (@DUALIPA) February 9, 2018
KPez isn't the only one of Dua's buddies though. We can expect 2018 to be Dua's year, after she uploaded a snap of her cross-legged on the floor of a studio with Diplo and Mark Ronson. If that doesn't signal a huge anthem, what does? She also shared photos of her with Ariana Grande and Sam Smith, too, which has lead to many believing that Dua could be collaborating with icons only, tbf.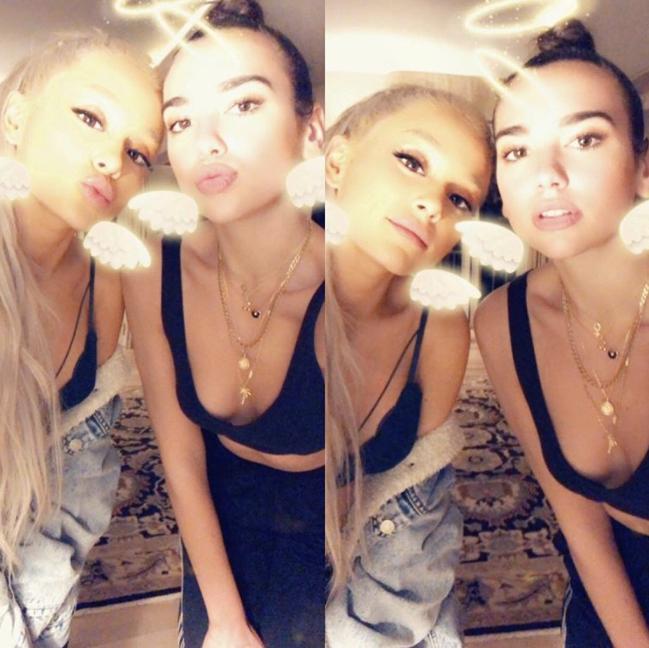 Pic: Instagram
> Download Our App Now, For All Of That Dua Lipa Goodness...
It hasn't yet been confirmed as to what Dua's been up to with all of these A-listers. All we know is that Dua is set to take over this year. And we're here for it.
Y'know what we're also here for? Dua Lipa's incredible performance of 'New Rules' at the #CapitalJBB...