Dua Lipa's Boyfriend Has Responded To Claims He Cheated On The Singer In A Nightclub
15 June 2018, 11:58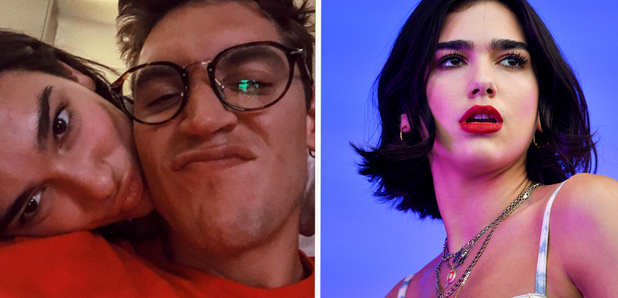 After footage showed Dua Lipa's boyfriend Isaac Carews getting very close to another girl in a club, he has finally responded on Instagram.
After some pretty awkward looking footage emerged showing Dua Lipa's rekindled boyfriend model/chef Isaac Carews getting up close and personal to another girl in a nightclub whilst 'One Kiss' blared over the speakers, he has finally responded to claims he cheated on the singer.
Who Is Dua Lipa's Boyfriend Isaac Carew? All The Latest On Who She Is Dating, Including Isaac's Nightclub 'Cheating'
Isaac took to Instagram, posting a picture of the two of them looking all cute and cosy to explain his side of the story, confirming they are back together and in love.
Dua tweeted a cryptic message about love after the nightclub footage emerged, but Isaac's post makes it pretty clear that they remain a couple and that he definitely didn't land even one kiss onto the mystery girl.
Love is the most wonderful thing in the world. Dont be afraid to love with all youve got. When it doesnt go your way its not the end it just builds you up for your perfect future. It's waiting for you

— DUA LIPA (@DUALIPA) June 12, 2018
Seems like Dua may need to lay down some 'New Rules' to Isaac about just how close he can get to other girls, cos' she's literally one of the biggest stars ever, and people seem to always be watching!
Download Our Brand New App For All The Latest Dua Lipa News