Drake Accused Of Stealing New Single's Artwork... And The Evidence Looks Pretty Legit!
24 January 2018, 08:21 | Updated: 24 January 2018, 08:48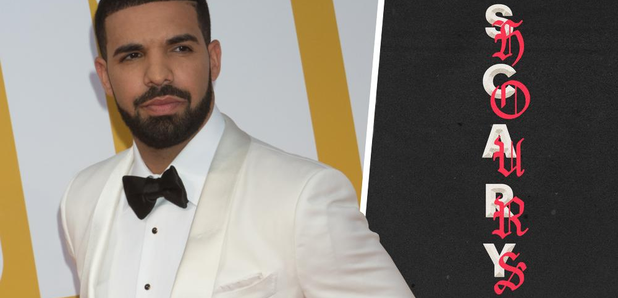 This looks just a little TOO similar.
Drake makes the coolest music ever. That is a scientific fact. From 'One Dance' to 'Passionfruit', if you don't like the Canadian rapper's music, you're wrong.
Although, he's come under fire for the design of his most recent artwork... By a fellow artist. Gulp.
> Drake's Attempt To Get A Date With Angelina Jolie Via Instagram Is More Outrageous Than Your Tinder Profile
The artwork for Drake's EP, 'Scary Hours', which features the songs 'God's Plans' and 'Diplomatic Immunity', has a striking resemblance to Rabit's 2015 tour poster. And Rabit spotted it himself.
Y'see, here's Drake's EP artwork. And here's Rabit's tour poster...
To be fair, Rabit does have a good point. Sharing the post on Instagram, Rabit said "I wake up to see OVO has redone one of my 2015 tour posters designed by Colin for Drake's new single.
"Poor Collin is always having his style stolen," continued the star.
> You Want More Beef? Don't Worry - We've Got It Over On Our App!
Well, Rabit, y'know what they say - imitation is the sincerest form of flattery.
Don't be hating too much though - Drake's Dad just spilled the beans as to why he's one of the nicest guys around...