WATCH: Drake & Jared Leto Reveal ALL – Including Who's Hooked Up With Fans – Playing I Have Never
19 May 2016, 12:15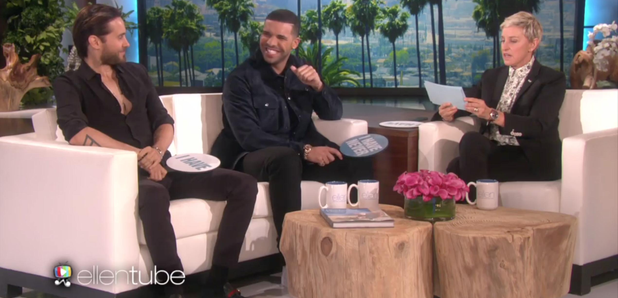 The guys joined Ellen DeGeneres for the saucy game – and they were NOT holding back!
Never Have I Ever has got to be one of the BEST games to find out ALL the secrets about a person… and Drake and Jared Leto definitely weren't holding back when they played it with Ellen DeGeneres this week.
The pair revealed who had accidentally sent a risky text to the wrong person, who had hooked up with a fan and which of the stars is partial to a body wax – saucy!
Ellen claimed she HAD hooked up with a fan on tour… but she NEVER Googles herself – but find out what the boys had to say on the matter by clicking play on the video above.