Drake's Dad Is About To Launch A Music Career & His First Video Is Actually Awesome AF
10 August 2016, 16:02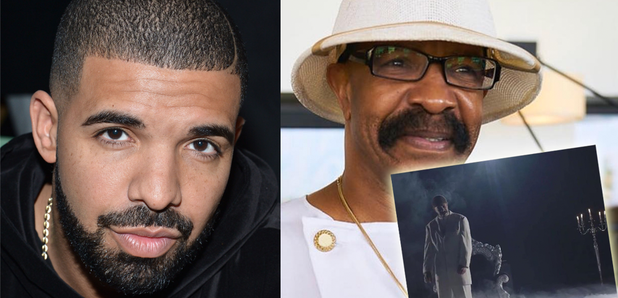 Now we can see where Drake got all his musical brilliance from!
He's released the biggest track of 2016 so far with 'One Dance', but Drake better watch out.
He may not be the most popular artist in his family for long after his dad Dennis Graham announced he's launching a music career.
Whilst Drake is know for his ability to both rap and sing, his dad will be sticking to singing as he seeks to make a name for himself in the R&B world.
He's about to release the title track from his debut album called 'Kinda Crazy' and you can check out this short clip that TMZ obtained from the upcoming music video...
How awesome does this look and sound?
Dennis Graham has previously made an appearance in the video for Drake's track 'Worst Behaviour', but this new vid sees him take the spotlight all for himself.
He also shared this still from the video shoot on his Instagram account alongside the caption 'I want all my family and friends to check out my single and video which will be debuting on TMZ tomorrow it's here @applemusic thanks to everyone who made it possible'
He can be seen repping Drake's OVO brand during the vid and it's not the first time he's represented the brand as he was also recently made into a mini figurine wearing an OVO tracksuit...
So what do you make of Dennis' new vid? Is he gonna be some serious competition for Drake or is there room for two Graham's in the charts?
You may also like...