Daniel Radcliffe GIVES UP MAGIC... To Rap Drake. Obviously.
The 'Harry Potter' star popped in to talk about his upcoming film 'Victor Frankenstein'... But we couldn't stop him from rapping 'Hotline Bling'. Watch your back, Drake!
Anyone with a childhood has seen Daniel Radcliffe on the screen as Harry Potter. Sure, he can wiggle a wand and play Quidditch, but we can ASSURE you that you'll not have seen the actor like this before!
Dan has rapped once or twice before - he's absolutely NAILED 'The Elements' rap of the entire periodic table - but can he compete with global superstars like Drake?
Of course he can. His version of 'Hotline Bling' (or in his case, is it 'Hogwarts Bling'?) is amazing. Check it out now!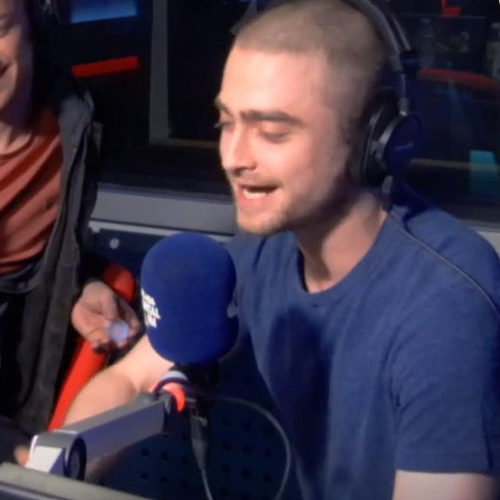 Daniel's latest film, 'Victor Frankenstein', also stars James McAvoy, as the duo play scientists Frankenstein and Igor in the imaginative, exciting drama. 'Victor Frankenstein' is in cinemas now!
You May Also Like...