Drake Opens Up On Feud With Chris Brown: "I Want To Talk To Him Man To Man"
18 June 2013, 10:57
The 'Take Care' rapper also talks about the night he fought with the R&B star over Rihanna.
Drake has been speaking about his ongoing feud with Chris Brown and said that the 'Turn Up The Music' star has "everything he could want now" as he referred to the singer's on-off relationships with Karreuche Tran and Rihanna.
The artists were involved in a very public scuffle at a New York bar last year, leaving many injured after bottles were thrown around the night club.
The incident was said to have occurred after the Canadian rapper handed Chris a note bragging about his own previous relationship with Rihanna.
"I don't want my name to be synonymous with that guy's name. I really don't. I wish we could sit down, just like you and me are right now, and talk it out man-to-man," he told the latest issue of GQ. "But that's not going to happen."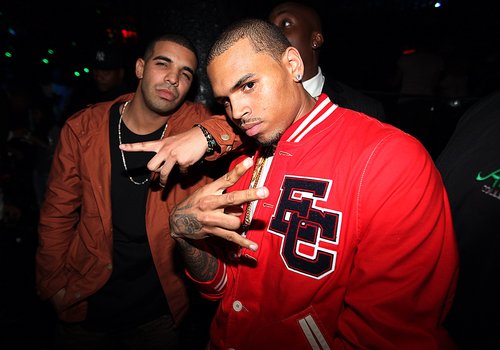 Speaking about the brawl last year, Drake said: "I'm not confrontational, but if someone challenges, I'm not going to back down.
He also said how he has been left "embarrassed" by the amount of media coverage the fight caused.
"It's embarrassing, the amount of media coverage…Two rappers fighting over the woman. He's not even a rapper, but still, it's the last way you want your name out there," he continued. "It distracts from the music. But he's made me the enemy, and that's the way it's gonna stay, I guess."
Drake also thinks Chris and Rihanna's friendship could end "really bad" and pondered "Like, it gets really dark."
Meanwhile, Chris is set to team up with Rihanna for a new collaboration on his new album 'X' and broke up with the Bajan star once again earlier this year.