Is The Feud FINALLY Over? Drake And Chris Brown Star In HILARIOUS Comedy Skit
17 July 2014, 13:05
Looks like the pair are over their lengthy feud as they popped up in the SAME award show skit this week.
Have Chris Brown and Drake ended their long-running feud? It sure looks that way, judging from their comedy skit last night.
'Turn Up the Music' star Chris surprised EVERYONE at the ESPY Awards 2014 yesterday when he showed up for a cameo during a skit featuring the event's host Drake.
Despite well publicised bad blood between the pair over the years, they seem to have put their differences aside as Chris showed up during a skit involving a doctor's surgery.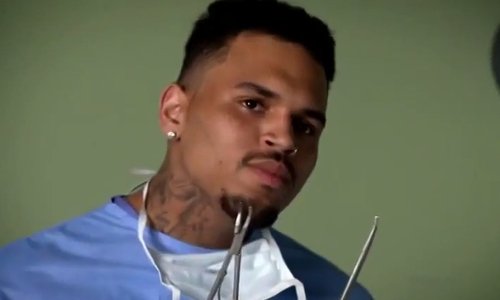 As Drake lies on the operating table he is suddenly told that Breezy will be his surgeon, as Chris takes off his mask and tells the 'Take Care' star: "YOLO, m*********r!"
PLUS... Don't Miss Gary Oldman Covering Iggy Azalea's 'Fancy' EXCLUSIVELY For Capital: