Drake Attacks Chris Brown In Scathing Rant Poking Fun At Singer's "Insecurities"
13 April 2013, 08:18
The 'Take Care' star reacts angrily when asked about the R&B star and speaks about his romance with Rihanna.
Drake has once again hit out at Chris Brown following their much publicised altercation last year.
The Canadian rapper was speaking to hip-hop journalist Elliot Wilson, who asked him about the pair's status.
"Don't ask me s*** about that man when I come up there and leave that man alone," he said. "Stop preying on his insecurities."
The 'Moment 4 Life' star declared that he makes better music then his male counterpart and his relationship with Rihanna was a cause of dispute between the pair.
"His insecurities are the fact that I make better music than him, that I'm more popping than him and that at one point in life the woman that he loves fell into my lap," he added. ""I did what a real n***** would do and treated her with respect."
Drake also pointed the finger at journalists constantly asking himself and Chris about their issues and pleaded to let them sort it out between themselves.
Chris Brown with Rihanna in Hollywood this week: (Picture: Splash)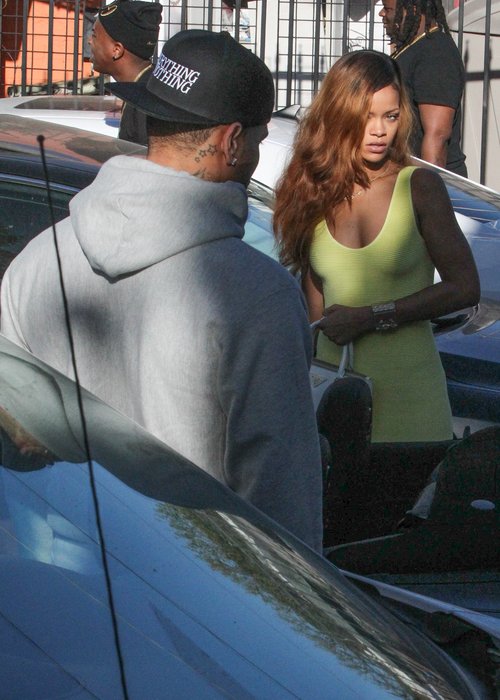 "We have an issue and it's either gonna drag out or maybe in ten years we'll laugh about it over drinks, just let us solve that s***," he said.
Chris has since rekindled his romance with Rihanna, after the pair broke up back in 2009 following a pre-Grammys incident.
However, rumours this week have suggested the couple could be about to split once again after seemingly showing tension on a shopping trip in Hollywood.