Drake Asked Will Ferrell For Cameo In The Anchorman 2: The Legend Continues
24 September 2013, 14:22
The 'Started From The Bottom' rapper reveals how he managed to get involved in the sequel to the comedy blockbuster.
Drake has confessed that he "reached out" to Will Ferrell to help sort him a cameo in the upcoming Anchorman 2 movie.
The 'Nothing Was The Same' star was pictured on set of the film in a giant afro wig earlier this year.
"I reached out to him [Will]," he told Chelsea Handler this week. "'Anchorman' was a huge part of my life. I used to have this car that would allow you to play DVDs illegally through the front dash. It had a little screen where you could play movies.
"It would allow me to play movies so I would have 'Anchorman' on loop in my car. No music, just like 'Anchorman' consistently looping over and over and over. So, people would get in my car and you'd be mid-sex panther scene in 'Anchorman.'"
Drake continued: "So I asked him if I could do it and him and [director Adam Kay] were phenomenal about it," he continued. "They let me be part of the scene, I got to improve, I got to interact with [Christina Applegate] and [Will Ferrell].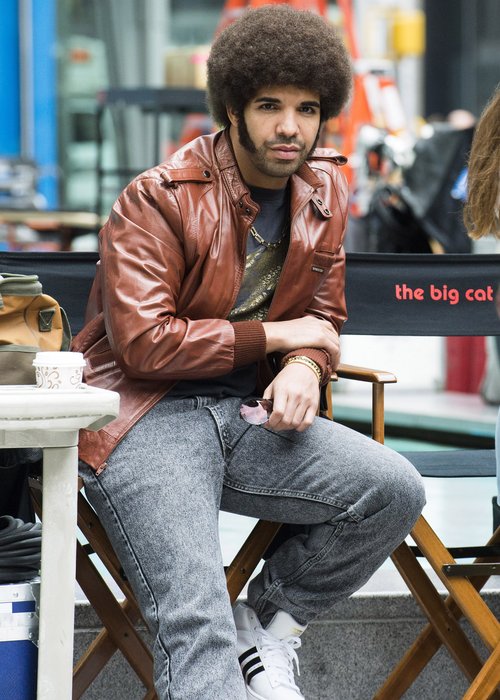 Kanye West was also filmed shooting a scene for the movie, which is expected for release later this year.
Meanwhile, Drake released new album 'Nothing Was The Same' this week.