Drake's New Double Album 'Scorpion' - Release Date, Track List, Songs & Cover Art
28 June 2018, 11:06 | Updated: 28 June 2018, 11:07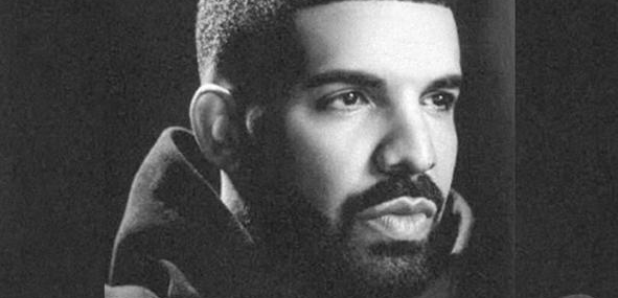 Drizzy is ready to drop his new album and we're all here for it!
Drake's new album 'Scorpion' is nearly here and whether you're after the release date, the songs or the artwork, we've got you covered.
With his last album 'More Life' already a year in the past, fans are eagerly awaiting any new information when it comes to new Drake music. The latest development comes from one of Drake's closest pals 'OVO Mal' who confirmed the LP is set to be a double album whilst he was a guest on Joe Budden:
When asked to elaborate, Mal answered, "Yes. It's a double album. It's a double album. It's an R&B and a rap album."
SCORPION billboards in the 6. pic.twitter.com/u5Y4I7spKz

— Word On Road (@WordOnRd) June 23, 2018
Billboards have since been popping up around the world including Toronto and London, with one reading 'A-Side/B-Side'.
> Download our app and we'll make sure you're up to date with all that Aubrey Graham news...
When is Drake's 'Scorpion' going to be released?
Drake has been hinting at a new album for a long time now. Whether it be releasing the odd song here and there or sending out his 'Scorpion Jackets' to his celeb pals , he's always hinting something around the corner.
However, Drake has finally revealed the release date is in fact June 29th 2018.
What songs are on Drake's new album?
Drake has released a few songs in between his new album 'Scorpion' and his last LP 'More Life' and you would expect many of them to feature on there somewhere. Songs such as 'God's Plan', 'Nice For What' and 'I'm Upset' are all in with the possibility of making it onto the track list as well as stand out hit 'Signs'.
If these don't make the album, then we can only imagine the calibre of tunes that actually will!
What is Drake's 'I'm Upset' all about?
When you're on the very top of your game, there's always going to be people trying to bring you down. That's exactly what happened in July/June of 2018 when Pusha T released a song titled 'The Story Of Adidon' detailing Drake's secret son amongst other personal details. Drake in turn retaliated with the song 'Duppy Freestyle' following up just a few hours later with his track 'I'm Upset'.
Will there be any collaborations?
Undoubtedly there will be collaborations. Superstar producer DJ Khaled has been spotted wearing one of Drake's signature 'Scorpion' jackets and we all know how much he loves to shout his name on other artist's tracks.
Is Drake going on tour?
Drizzy is currently on tour with rap trio Migos, however UK fans will have to wait a while before seeing the man himself step on British soil. He's booked all the way up until November on his U.S & Canada tour.