WATCH: DJ Khaled Attempts A Crowd Surf For The First Time... And Fails.
29 October 2018, 08:55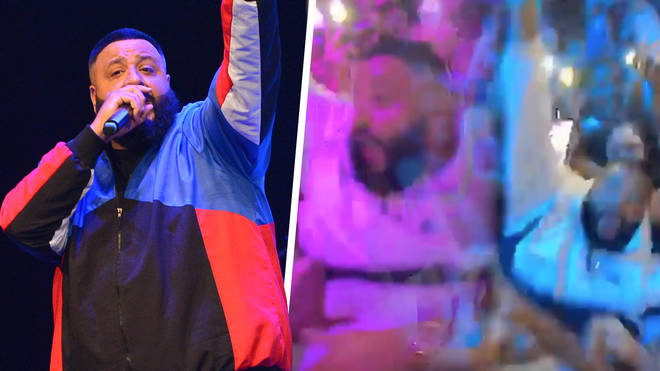 DJ Khaled attempted a stage dive for the first time in his career, but his followers were quick to notice how it didn't go quite to plan.
DJ Khaled has been releasing singles since 2006, and - during a live performance - wanted to stage dive for the very first time.
However, it didn't go quite to plan, when he attempted to crowd surf and fell through the audience.
> DJ Khaled Bought His Son A Watch For His First Birthday & It's Worth More Than Your Entire Life Savings
The 'No Brainer' producer was on stage dancing to Flipp Dinero's 'Leave Me Alone' when he jumped into the crowd.
As the fans attempted to catch him, he quickly fell through the audience and had to be pulled back on to the stage by his fellow performers.
After DJ Khaled shared the video on Instagram, his 12.5 million followers were quick to comment, saying "omg no it lasted a second lmao".
> Want Tickets To Capital's Jingle Bell Ball Before Anyone Else? Download Our App Now To Access Pre-Sale!
And this is evidence that DJ Khaled is one of the greatest men alive. What a boy.