DJ Fresh Talks Robbie Williams And Cheryl Cole Collaborations – Video
25 August 2013, 20:00
The 'Gold Dust' star chats to Capital FM about which artists he would like to work with in the future.
DJ Fresh has told Capital that he has always admired Robbie Williams and would love to produce for the Take That man.
The 'Hot Right Now' star, real name Daniel Stein, admitted he's not sure how cool a feature between the pair would sound, but working in the studio is something he's always thought about.
"Yeah, but it's kind of a weird one because obviously, Robbie Williams is Robbie Williams and it wouldn't really look that cool…potentially," he said. "Basically, I definitely think he's really talented and always used to think he would be an amazing person to work with – just as a producer."
Capital also posed the question of Cheryl Cole, to which he responded: "I guess so. She's got a great voice.
"It's a certain type of voice that could be good for the right song."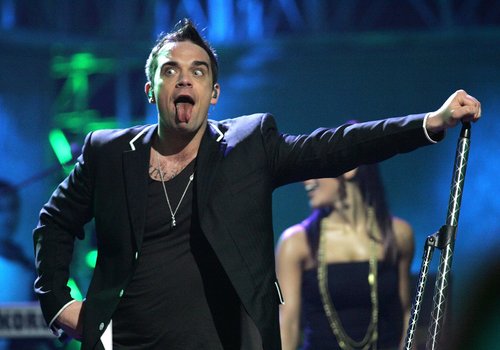 Speaking about how he likes to go about team-ups, Stein revealed the unknown names are usually the ones he's most drawn towards.
"I like to try and work with people that haven't been discovered yet," he continued.
Listen to DJ Fresh talking to Capital's Max about his collaboration plans below:
Meanwhile, the star has been riding high on the Vodafone Big Top 40 in the past couple of weeks with his Diplo team-up 'Earthquake'.